Every third Sunday of the month in Historic Kailua Village, a pedestrian-only, outdoor marketplace transforms Ali'i Drive into a must-attend event for residents and visitors alike. Featuring 105 vendor booths, a concert stage, food and live music, the Kokua Kailua Village Stroll showcases the talents and wares of Big Island artists, crafters, chefs, musicians, merchants and more. Items for sale include finely crafted woodwork, handmade jewelry, beautiful ceramics, fine art and paintings, sculptures, ornaments, apparel, gourmet items, food-to-go, and much, much more.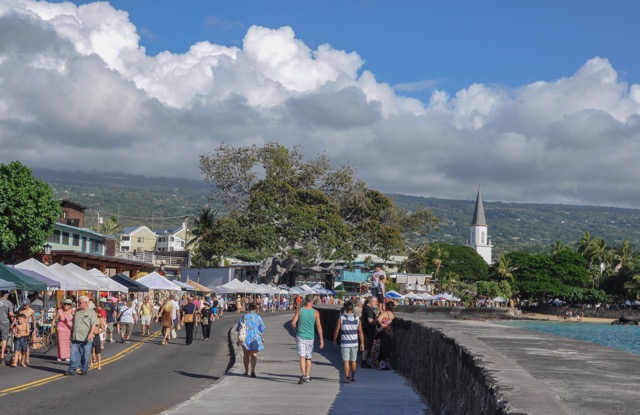 The stroll, as it's called, takes place from 1 pm to 6 pm. Musicians perform at various points along the stroll. On many occasions, Hawaiian headlining acts are featured live on stage during the stroll. The event coincides with the free, cultural performances held at Hulihe'e Palace beginning at 4 pm. Visitors to the stroll might catch a live hula performance on the grounds of the palace. With the entire street closed to vehicular traffic from the pier all the way to the intersection by Hale Halawai, the stroll combines the best of art, entertainment, culture and cuisine for a one-of-a-kind Kailua-Kona experience.

The focus of the stroll is definitely on art, as 60 percent of the vendors are Big Island artists, many of them renowned, like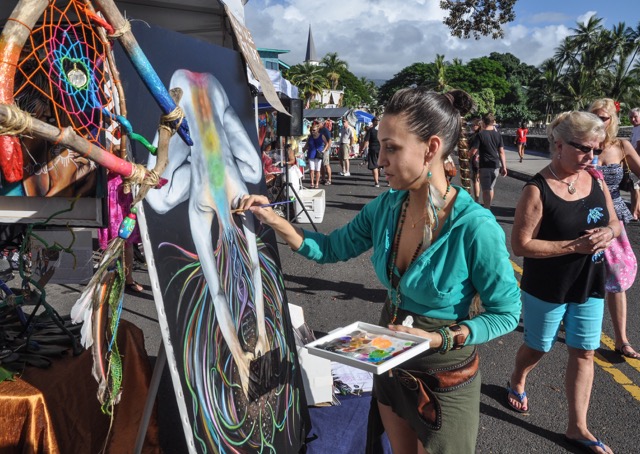 Shelly Hoist, who crafts sculptural vases made of palm sheath, or Dede Sutherland, who makes home-decor items out of Hawaiian barkcloth.
Launched in 2008 by a group of downtown merchants, the stroll started out with little more than three dozens booths. As the event gained popularity through the years, so did its size. Visitors staying at nearby hotels can easily walk from their accommodations to the stroll, which stretches for blocks through the beautiful, seaside town. The stroll is also the perfect place for residents to bring vacationing guests.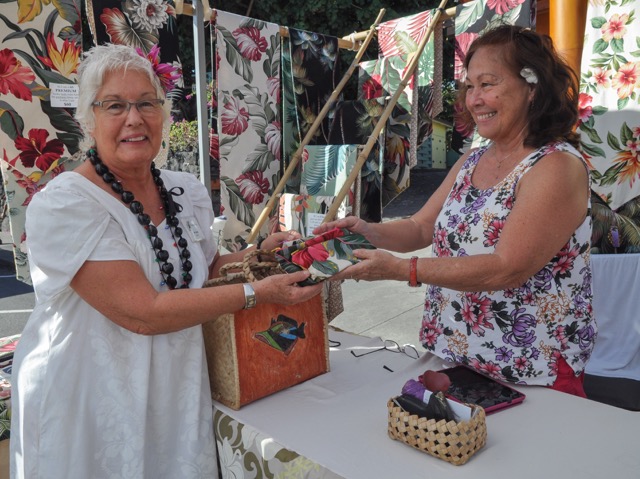 After the stroll, visitors can slip into any number of ocean-view restaurants and cafes along the route, the perfect place to enjoy a sunset cocktail or dinner. The area within the stroll also includes such historical sites as Ahu'ena Heiau, Hulihe'e Palace, and Mokuaikaua Church. The first capital of the Kingdom of Hawaii, Kamakahonu occupies a portion of the grounds of Courtyard King Kamehameha's Kona Beach Hotel.