About Us
We are here for you
We will help you find the perfect luxury vacation home to turn your dreams into a reality.
LUVA Vacation Rentals is a boutique vacation rental firm located in Kailua Kona on Hawaii's Big Island. We pride ourselves in representing only the most desirable properties at almost every budget, helping to ensure that the accommodations that you choose will turn your dream vacation into reality. LUVA offers full concierge service to our clients looking for activity planning, private chef services, spa treatments, helicopter and lava tours and more. We can help custom design an itinerary for your vacation to help you see and experience the best in what your destination can offer.
LUVA Vacation Rentals offers a myriad of choices for the most discerning travelers around the world. Whether you are in the market for an affordable yet luxurious rental or looking to stay in one of the worlds most magnificent homes, LUVA has your answer. We offer accommodations that span the globe including properties in the Hawaiian Islands, Ibiza, Brazil, Miami, and more. Each Hawaii Vacation Rental is hand picked and inspected by LUVA's team to meet our stringent guidelines with the goal of delivering the luxury that our clients deserve.
Who We Are
The owners of LUVA Real Estate are family oriented, independent thinking, business savvy people who sought out to create a new experience for those seeking Real Estate services. A service that shows true care and the personal touch that is often left behind in a fast paced industry. LUVA's continual goal is to attract like-minded Professionals and Clients alike that will work towards the same long term goals together to leverage their investments to its fullest capability.
Each partner contributes an aspect of themselves that brings a unique balance to the company. From traveling the world in business marketing for the arts entertainment with Cirque du Soleil, to the fashion industry with New York designers Michael Kors, Ralph Lauren, and Tommy Hilfiger or sales and marketing in business markets in San Francisco and Chicago. Their past learning experiences and business growth influenced them to create something one of a kind.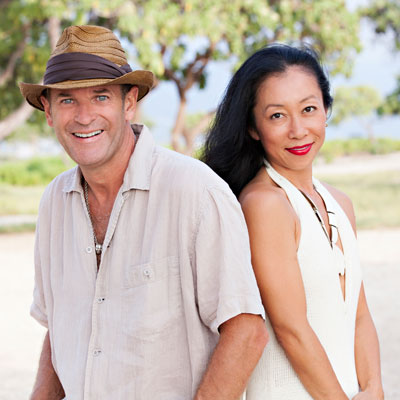 With international backgrounds and fluencies in Japanese and French, the service level and broad scope of world understanding is an asset to the success of LUVA. Specializing in many markets ranging from Ultra Luxury in property and estate management, to purchasing your very first home, or investment property, the team at LUVA is well equipped to give you the concierge type service for whatever your need.