Unit Code: HK23E
Great location
Reviewed on 2020-11-07 by Jenna A. from Renton, WA United States
Updated on 2020-11-07
Services from rental manager
Cleanliness
Location
Property condition
Had a great time in Hali'i Kai. The condo was perfect for a family of four. The only downside was the wifi was a little unreliable for remote school and work. <br/>
Aloha Jenna,
I wish you had informed me during your stay that you had an issue with the WIFi.
All it need was to reboot the router. It's working perfectly now.

We hope to see you back in Paradise.

Happy 2021.

Adriana
LUVA Real Estate
Great location
Reviewed on 2020-11-07 by Arthur A. from Renton, WA United States
Updated on 2020-11-07
Services from rental manager
Cleanliness
Location
Property condition
Had a great time in Hali'i Kai. The condo was perfect for a family of four. The only downside was the wifi was a little unreliable for remote school and work. <br/>
Aloha Jenna,
I wish you had informed me during your stay that you had an issue with the WIFi.
All it need was to reboot the router. It's working perfectly now.

We hope to see you back in Paradise.

Happy 2021.

Adriana
LUVA Real Estate
Outstanding property
Reviewed on 2020-02-23 by James E. from Eagle River, AK Unknown
Updated on 2020-02-23
Services from rental manager
Cleanliness
Location
Property condition
This was a quiet vacation on the Big Island in an executive gated community. All the people we encountered were friendly and helpful. A special thank you to Adriana and her fine crew of professional realtors who took care of all of the 'little' irks we found during our visit. A most excellent location for the entire family, children or not. A great getaway. We shall return. Jim and the girls.
Stunning Waikoloa Beach Resort rental
Reviewed on 2020-01-27 by Diane D. from Edmonton, AB Canada
Updated on 2020-01-27
Services from rental manager
Cleanliness
Location
Property condition
Our stay in Rick and Wendy's Waikoloa Beach condo was great. I have stayed here at least four times and we absolutely love it. This unit lacks nothing. There are enough beach chairs for at least 5 adults, an umbrella, boogie boards, coolers, beach towels, tennis rackets and even pickle ball. There are also beach toys for children. <br/><br/>There is more than enough dishwashing and laundry detergent, which is extremely helpful for long stays. <br/><br/>The kitchen is well stocked with pots and pans, plenty of dishes, spices and even Tupperware for outings or leftovers. <br/><br/>The check-in staff is very friendly, however we found the pool staff to be a little bit less than friendly but our interaction with them is limited so not that much of an issue at all. <br/><br/>Overall I would definitely recommend this condo to rent as you cannot go wrong. <br/><br/>The unit is always sparkling clean upon arrival.
Fantastic stay in the most well-equipped unit we've ever rented!
Reviewed on 2019-12-16 by Michelle S. from Lincoln, CA Unknown
Updated on 2019-12-16
Services from rental manager
Cleanliness
Location
Property condition
The unit was exactly as pictured, and we couldn't be more pleased with our stay. The layout worked well for our multi-generational family, allowing everyone plenty of privacy and room to spread out. This unit was extremely well-stocked with all of the basics (especially the kitchen) as well as extras like snorkel gear, beach chairs, even tennis rackets and balls. We loved the location of the unit in the complex overlooking the "Coconut Grove" and enjoyed peekaboo views of the mountains from our lanai. LUVA was excellent to work with, extremely responsive, and went above and beyond with added personal touches. We would not hesitate to rent from LUVA in the future!
August family vacation
Reviewed on 2019-09-21 by Jeff N. from Calgary, AB Canada
Updated on 2019-09-21
Services from rental manager
Cleanliness
Location
Property condition
Rick and Wendy's place is beautiful. They have everything you could possible need from the kitchen essentials to the best stocked sports cupboard. The pool was wonderful and the food and drinks from the Ocean club were very tasty. Our family had a great time and wouldn't hesitate to return. Thanks for a wonderful family vacation.
Great for family get together
Reviewed on 2019-08-08 by from Flagstaff, AZ United States
Updated on 2019-08-08
Services from rental manager
Cleanliness
Location
Property condition
Unit was what we expected. Clean, bright, had all necessities and lots of extras - especially in kitchen and for recreation. Easy walk to Ocean Club and easy access to rest of Waikoloa Resort. If you have more than one car, look for "visitor" parking near your unit - was usually easy to find an available space.
Aloha Lisa,

I'm so happy you had a wonderful time on The Big Island.
We strive to make our home, your home.

Hope to see you back in Paradise

Adriana
LUVA Real Estate
Surfs Up
Reviewed on 2019-03-20 by Stephen K. from Lakeville, MN United States
Updated on 2019-03-20
Services from rental manager
Cleanliness
Location
Property condition
This was our 5th stay at Halii Kai and everything was great. The unit was clean and well stocked. And the employees at Halii Kai Ocean Club make our stay.
AMAZING!
Reviewed on 2018-04-14 by from Ellensburg, WA United States
Updated on 2018-04-14
Services from rental manager
Cleanliness
Location
Property condition
We stayed here for 8 nights and 9 days and wish we could have just moved in :-) this unit is truly special and is so ready to go for your family whether you have little ones or older children this condo has it all. We will be going again and will for sure be staying here again!
Leave a Review
[2]
Search Availability
Gorgeous Hali'i Kai "Surf's Up" Tranquil, Cheerful Ambience, Families welcome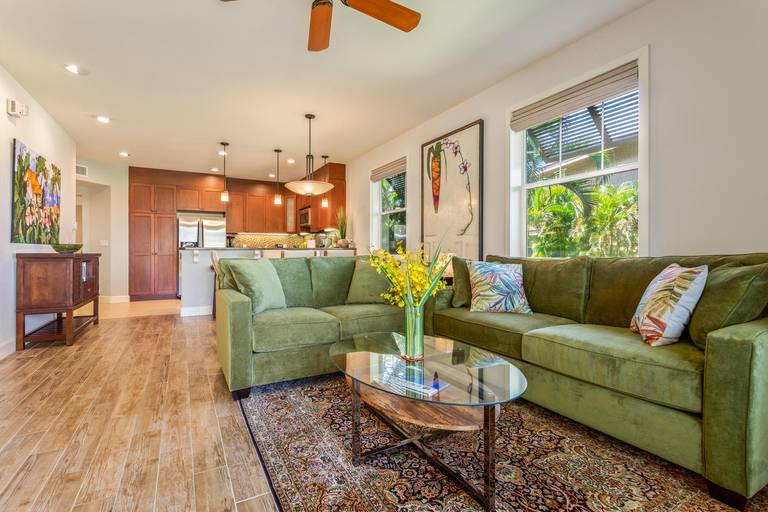 [3]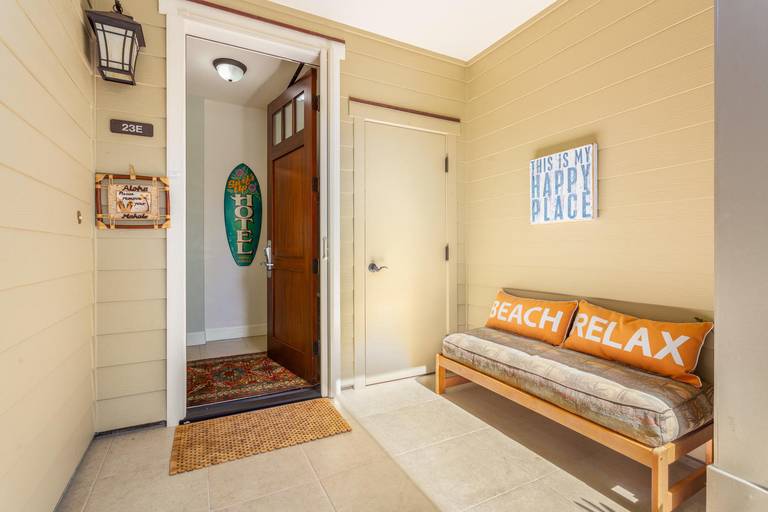 [4]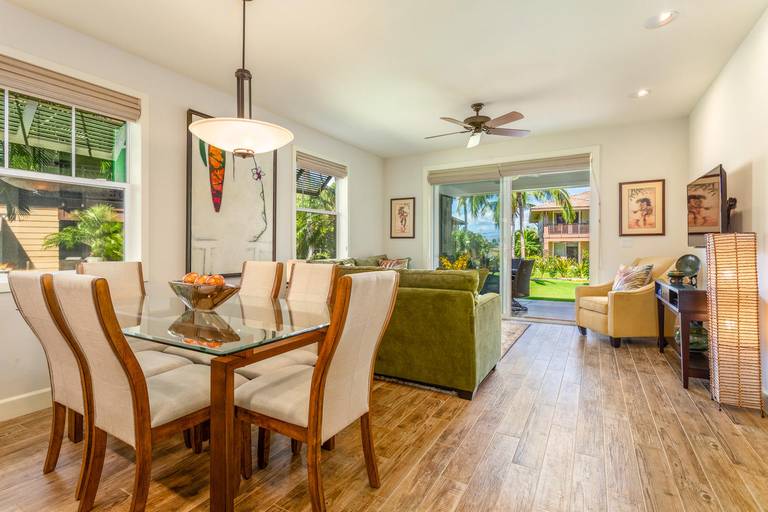 [5]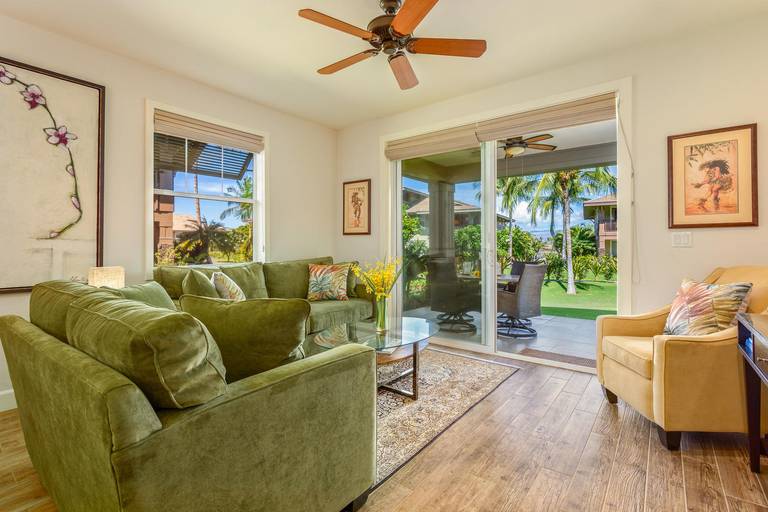 [6]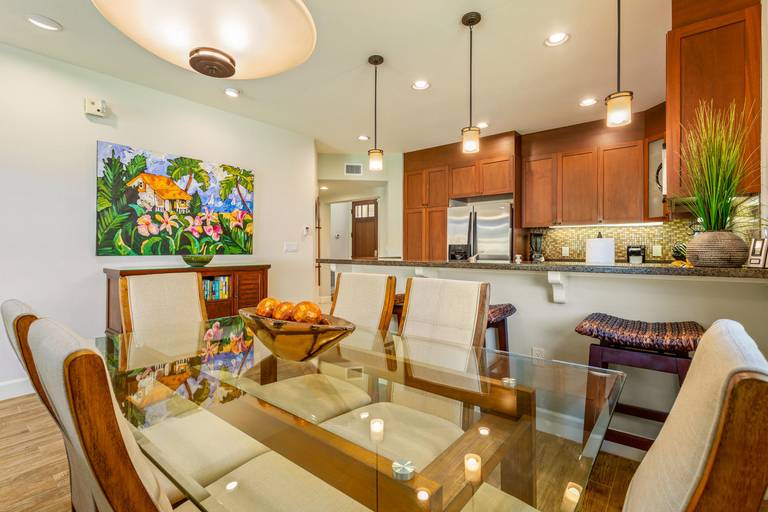 [7]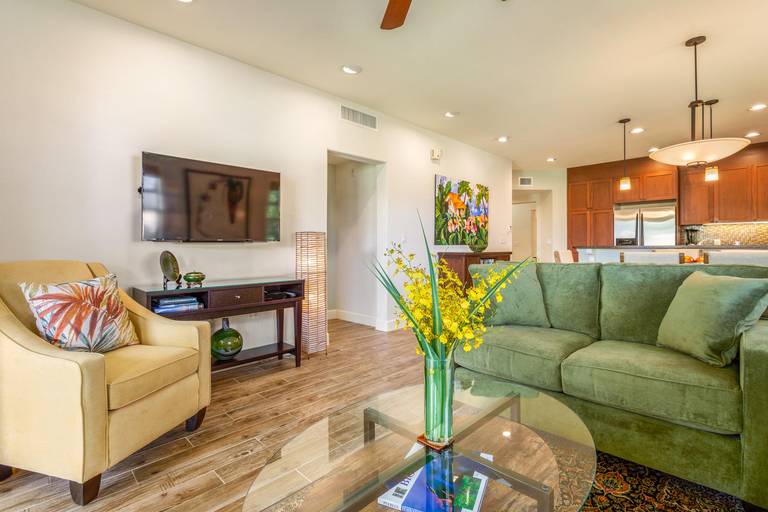 [8]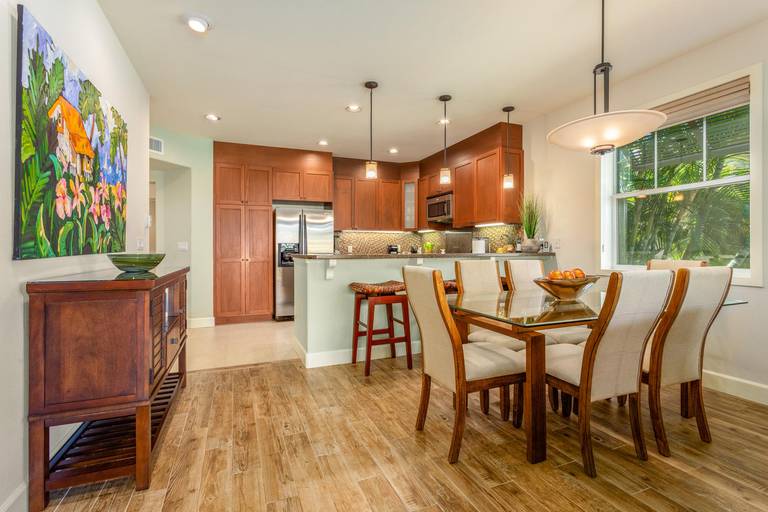 [9]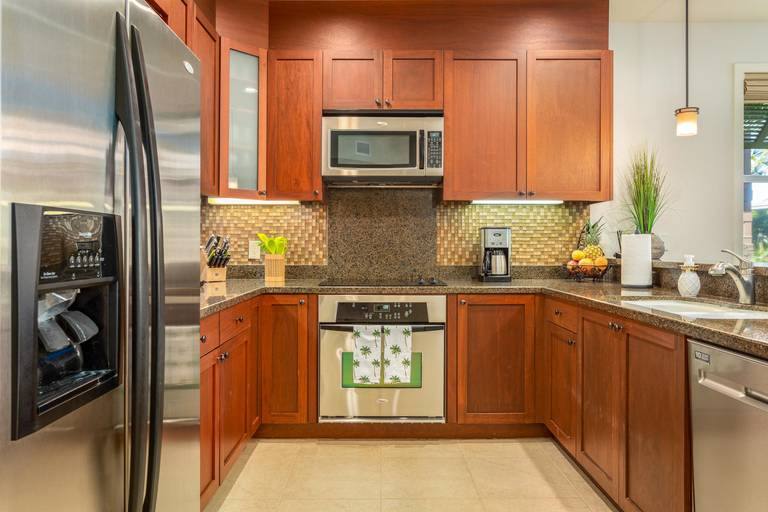 [10]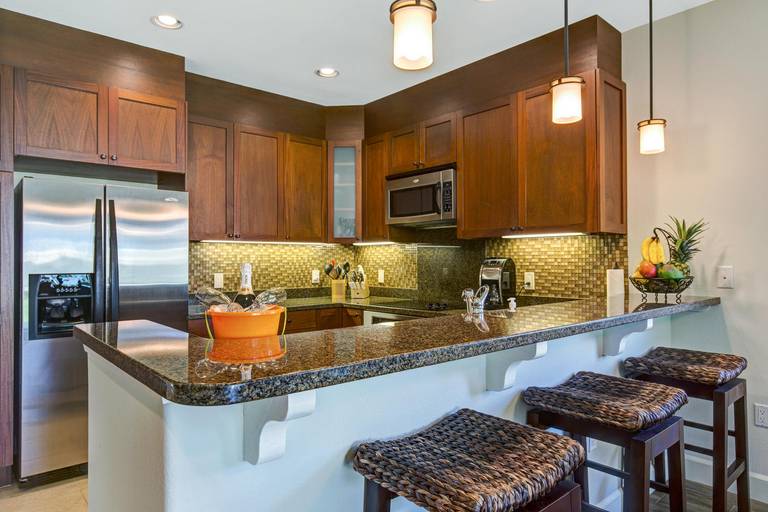 [11]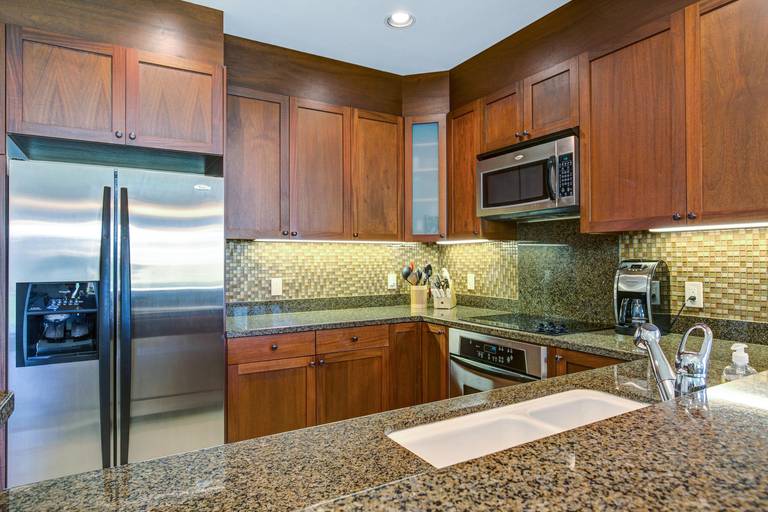 [12]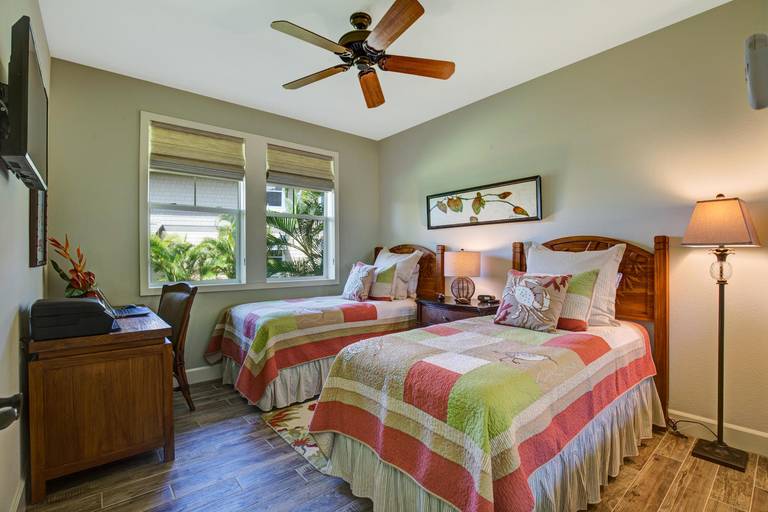 [13]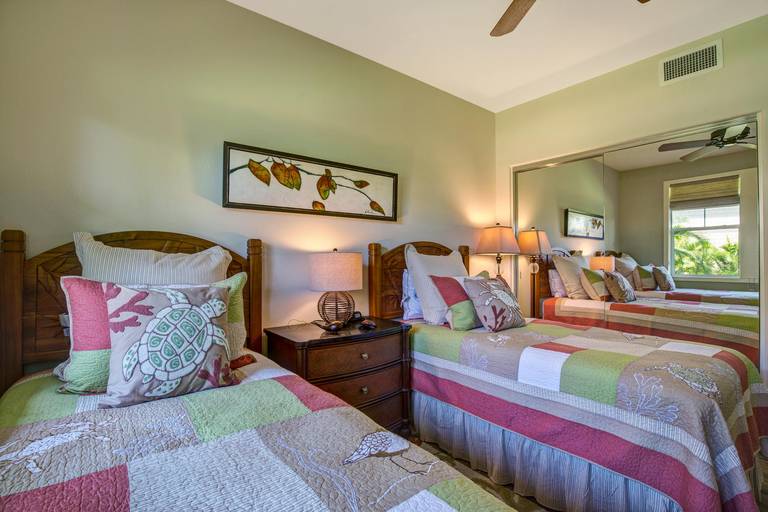 [14]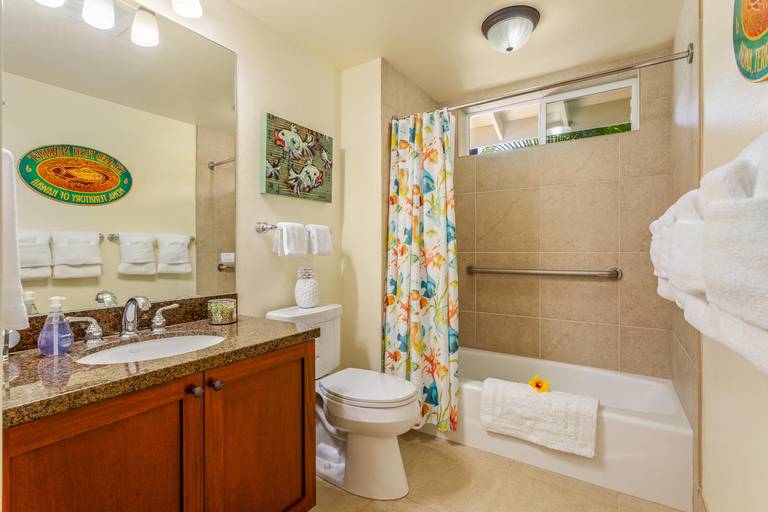 [15]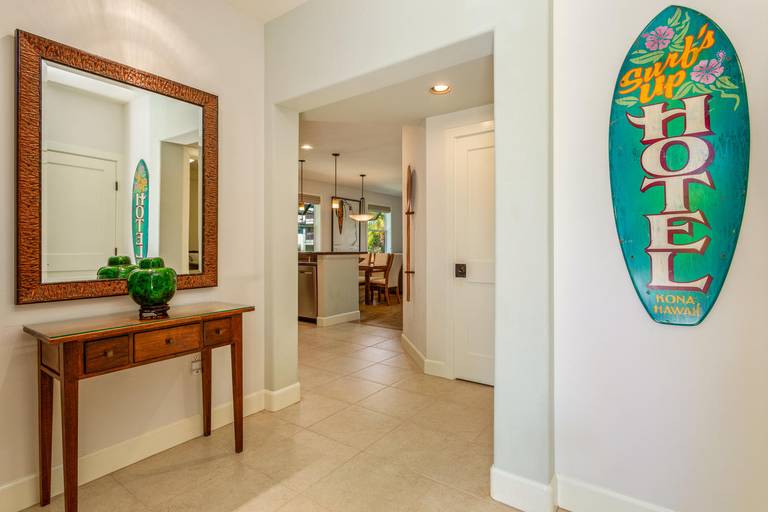 [16]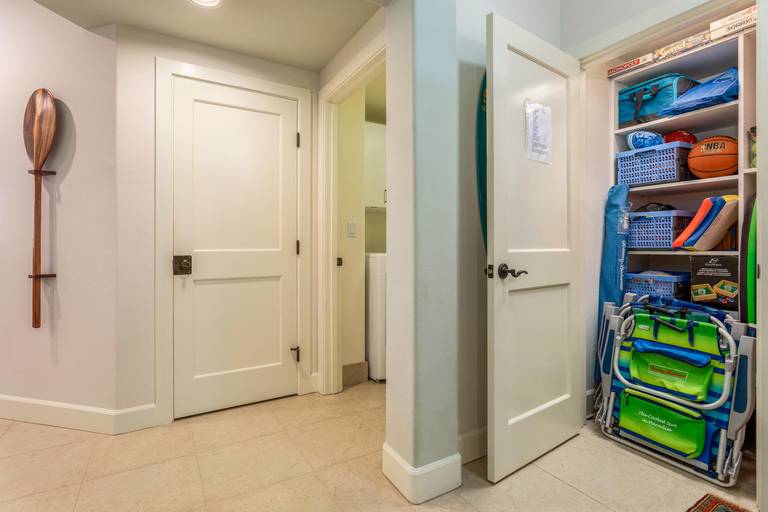 [17]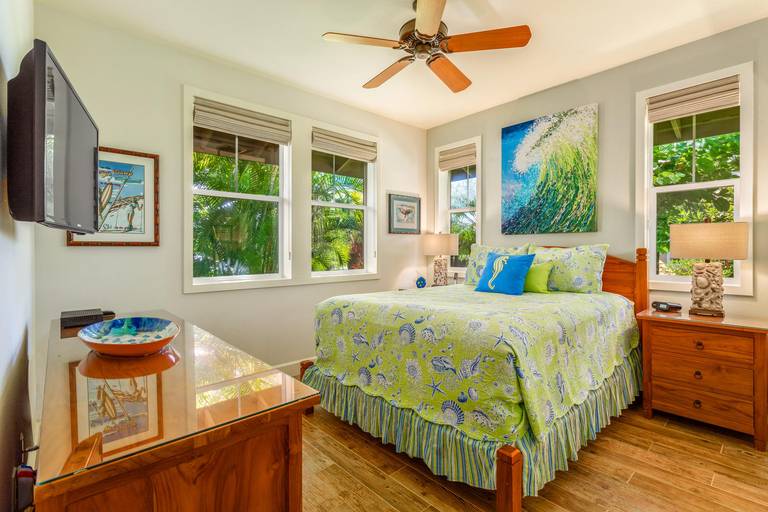 [18]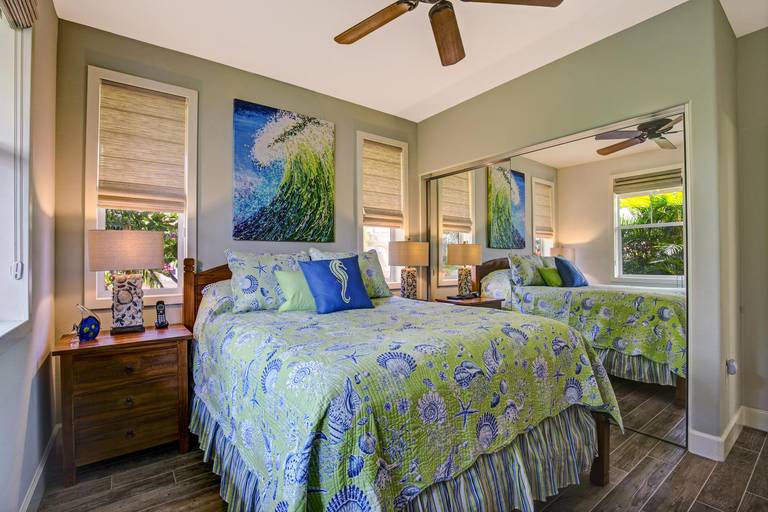 [19]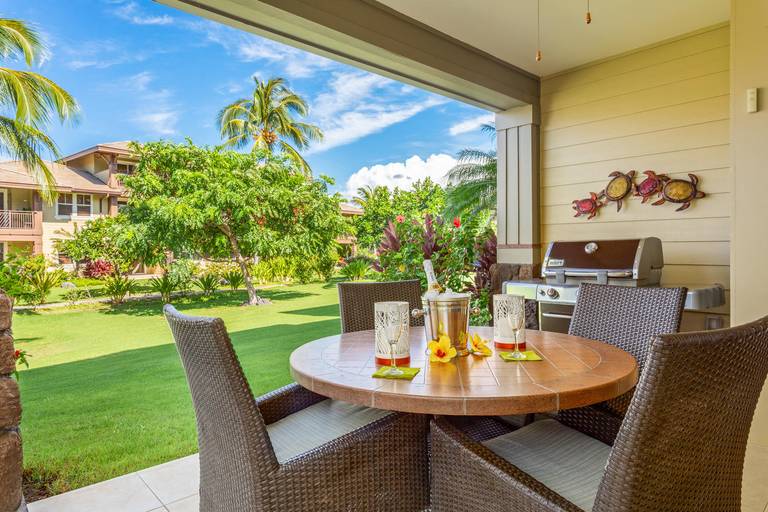 [20]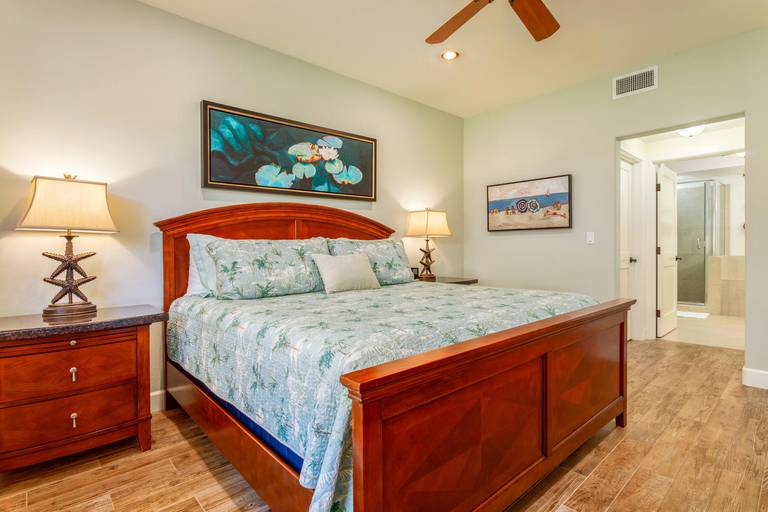 [21]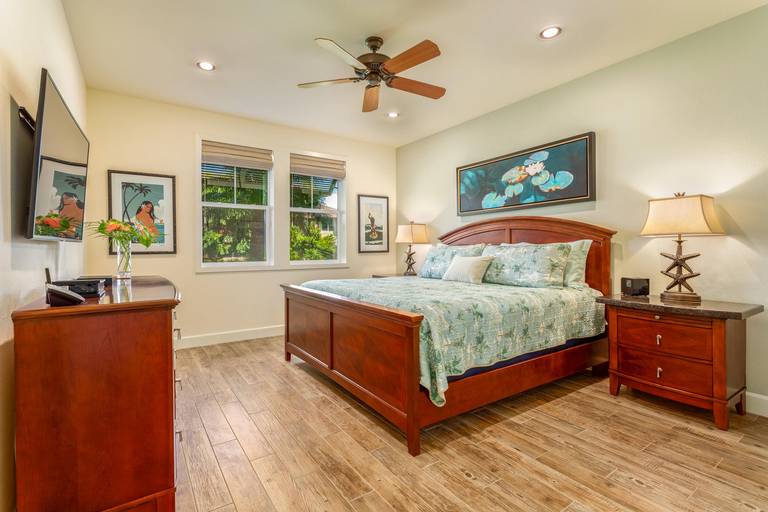 [22]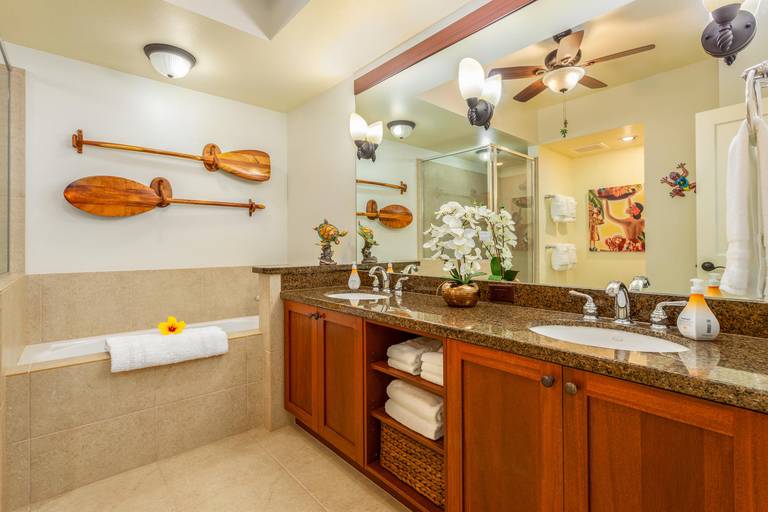 [23]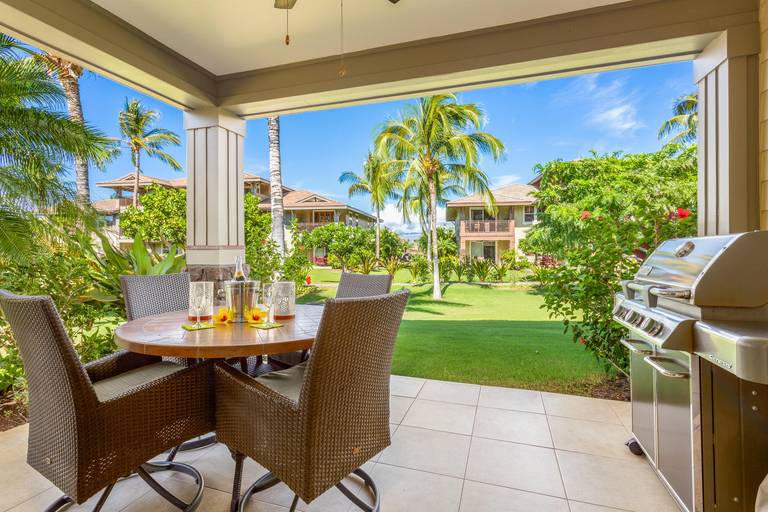 [24]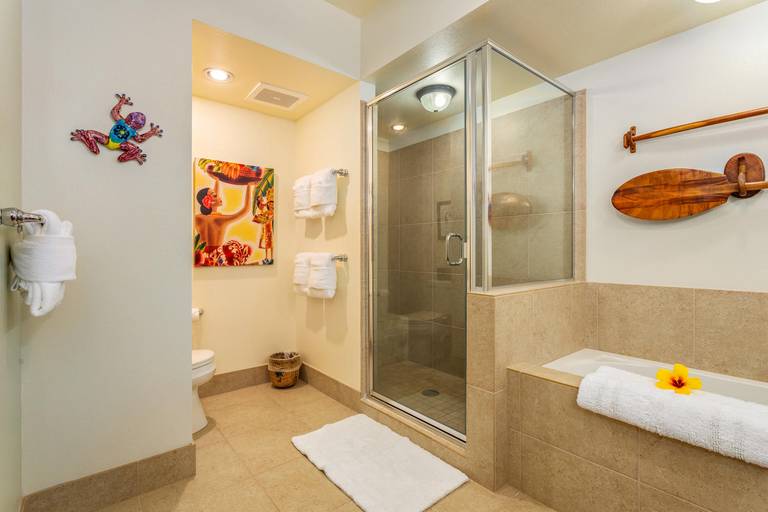 [25]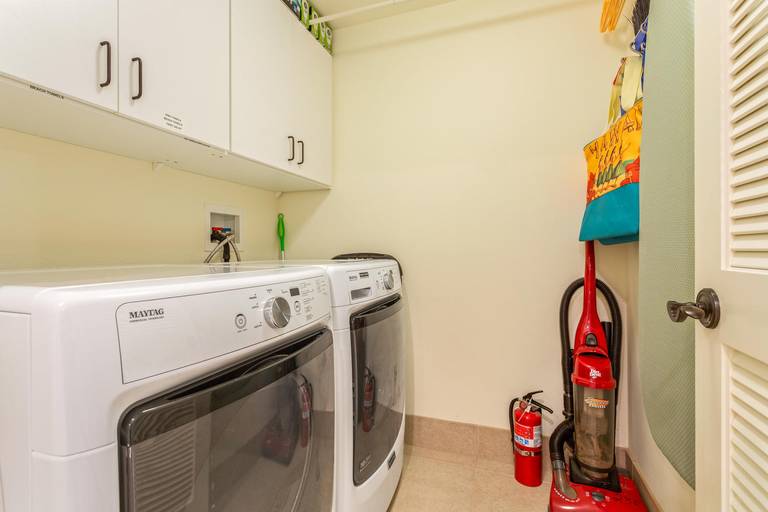 [26]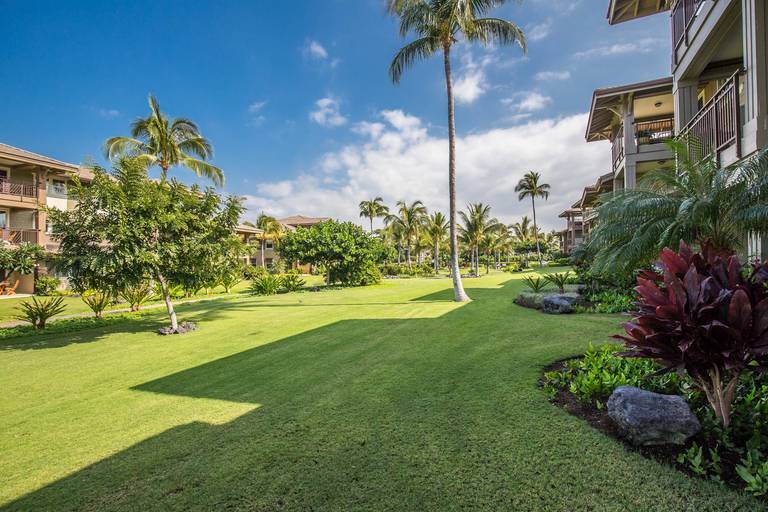 [27]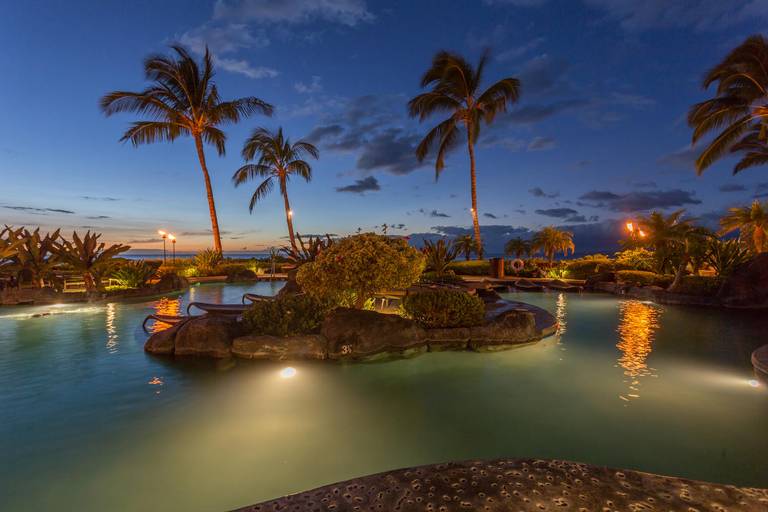 [28]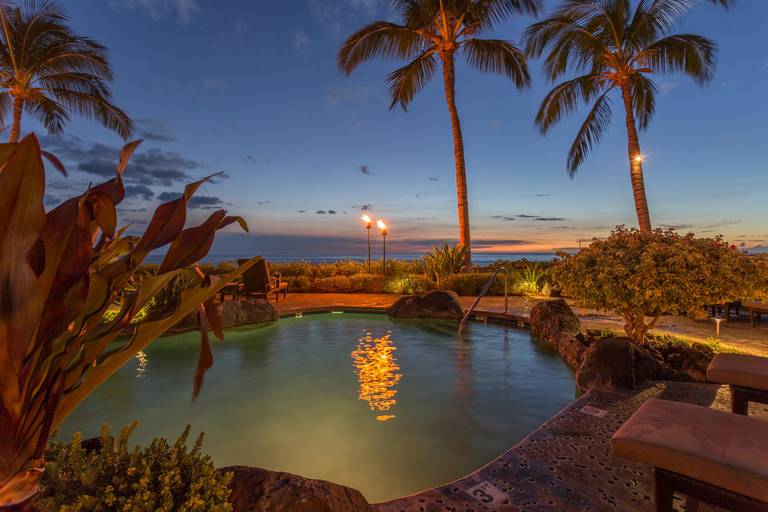 [29]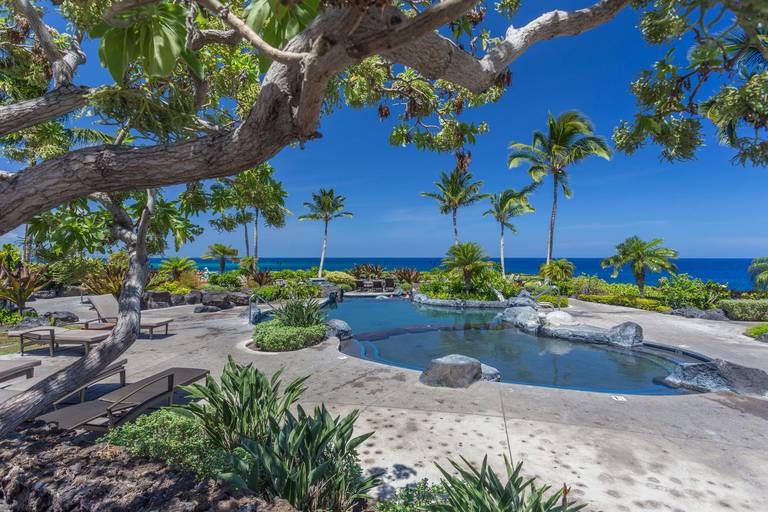 [30]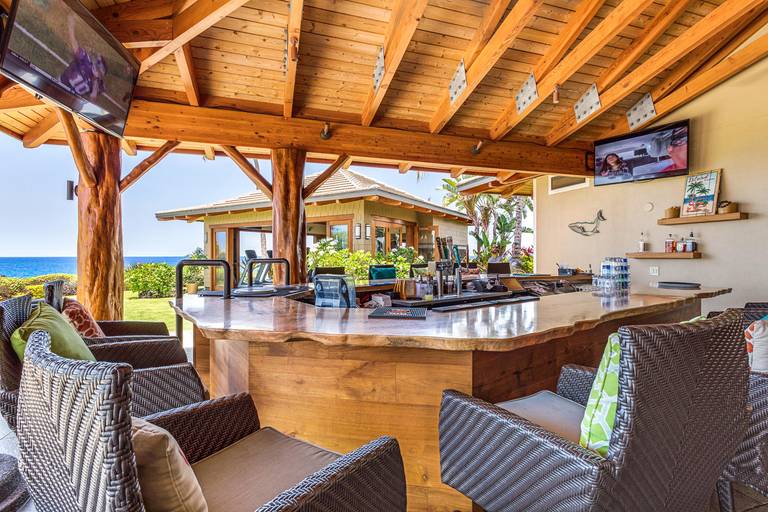 [31]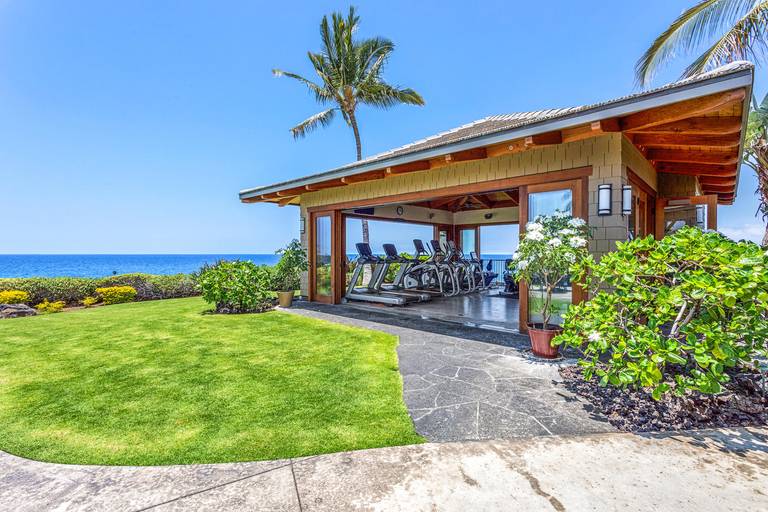 [32]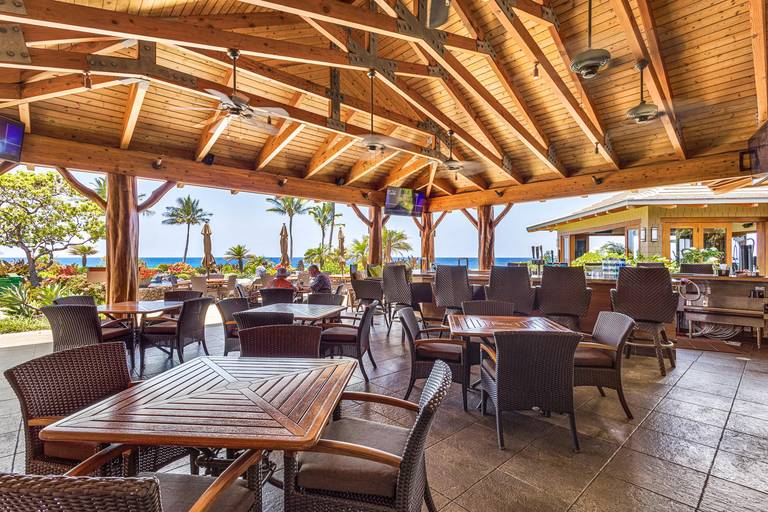 [33]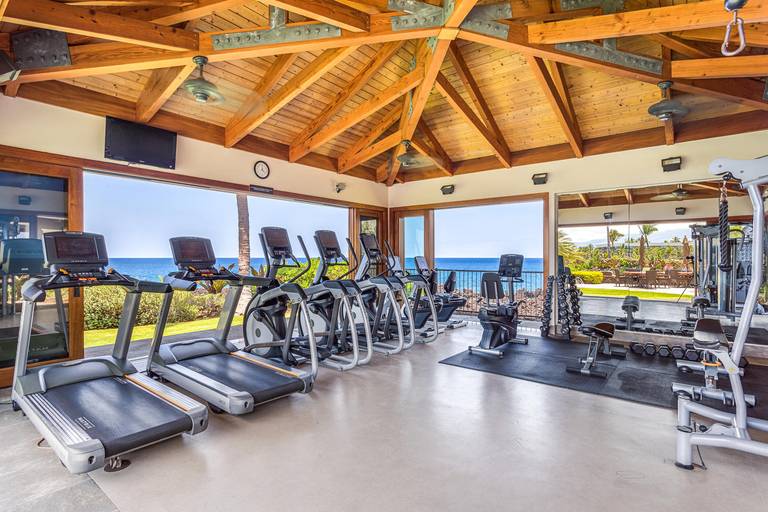 [34]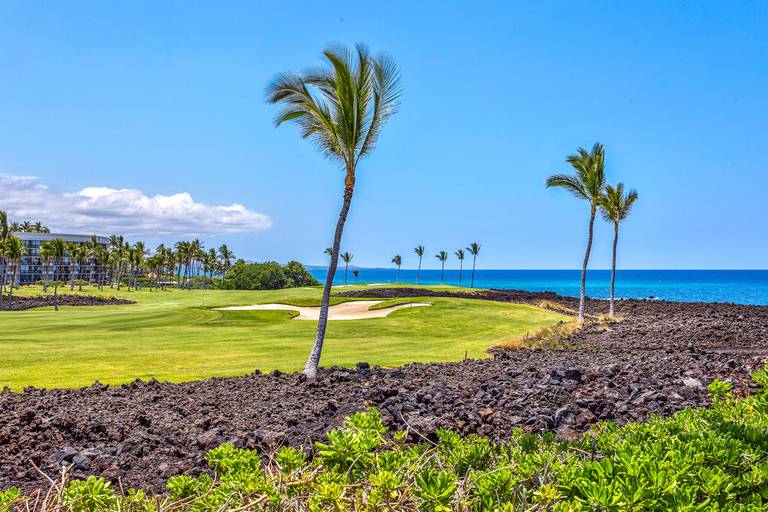 [35]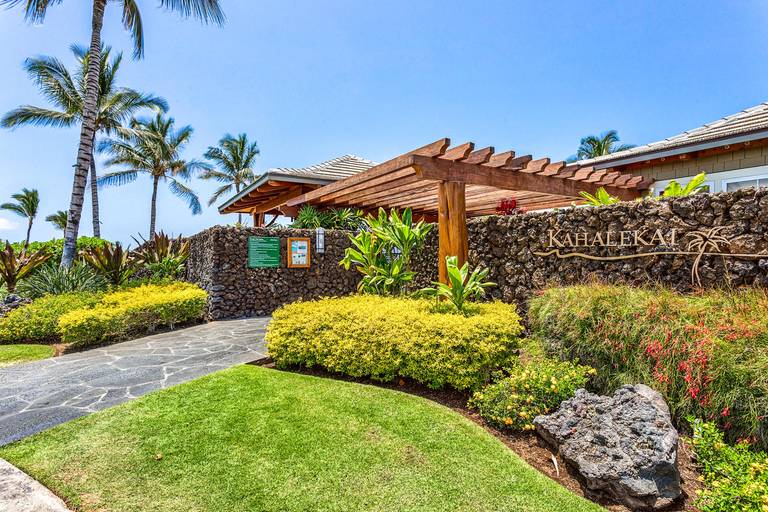 [36]
3 Bedrooms
2 Baths
Stunning mountain and garden views surround you in this
well-appointed corner ground floor Villa, our second home. A spacious 3 bedroom, 1407 sq ft offers room for everyone. The Villa sleeps up to six people (king, queen and two twin beds) with 2 full bathrooms and ceramic floor tiles throughout the Villa. The Lanai looks out onto a beautifully landscaped tropical setting with a large open area for the youngsters to enjoy. It is perfectly situated to take advantage of tropical breezes and provides easy access to the green space and tropical gardens of Hali'i Kai. It is common to see whales, sea turtles, dolphins and a variety of wildlife.
Hali'i Kai Resort is the only condo complex on the Kohala Coast with it's own restaurant & bar, the "Ocean Club". …Perfectly positioned on the oceanfront, for year-round sunsets and seasonal whales watching. Guests of "Surf's Up" will have full access to the Ocean Club with 180-degree views of the Pacific Ocean, featuring a large lagoon-style, multi-level swimming pools with a soothing waterfall and a heated lava rock spa with a sandy bottom. Small children will love the shallow pool play area. Enjoy the aqua loungers while sipping your preferred beverage.  
Other amenities include a exercise Cabana overlooking the ocean with treadmills, exercise bikes, elliptical trainers and free weights. Enjoy our on property tennis court and basketball 1/2 court.
Free Wifi included. Free calls to the US Mainland & Canada.
Hali'i Kai's prime ocean front location is beautifully landscaped and located next to the beautiful Waikoloa Beach Golf Course. Enjoy the nearby activities in the Waikoloa Beach Resort, including Anaeho'omalu Bay (A-Bay), two 18-hole championship golf courses, with others located in the immediate area, King's Shops, Queen's Marketplace, two world class spas, luau shows, assortment of restaurants and walking tours through petroglyph fields .
Beautiful, uncrowded, white sandy beaches are a 5 to 10 minutes' drive away; sunbathe on the beach, swim, snorkel, scuba, beachcomb, or otherwise have fun walking along the beach.
The Big Island is very diverse with snowcapped mountains, active volcano, black and green sand beaches and lush tropical rain forests, and comprises 11 of the world's climate zones making it a very unique place to sightsee. Drive into the Waipio Valley where horses freely roam. Trek through tropical rain forests to visit one of many waterfalls or just enjoy the tropical vegetation. Visit the Volcano's National Park with the only active volcano in the United States. Swim and/or body board at the Magic Sands beach, where the sand disappears and reappears yearly. See the World Famous Parker Ranch in the upcountry near Waimea where the paniolo (Hawaiian Cowboys) still tend to their cattle.
Resort Fee :
Please note that the Hali'i Kai Resort collects a mandatory Resort fee of $20.00 plus tax per day/per household for all villas. The resort fee allows guests access to the Ocean Club facilities and includes electronic entry gate key card. The resort fee is subject to change at any time without notice. 
Please call to inquire about Long Term or Monthly Rental Rates
Minimum primary age of renter is 25 years old.
* Please note; we can not accept or confirm "Instant Bookings" for our holiday seasons, December 15 - January 7, all years. Please email our Management team for availability and holiday season requirements and/or restrictions.
TAT/GET - 158-132-4288-01
STVR-19-376185
**COVID-19 Pandemic**
Any or all commons areas at our properties are subject without notice to and may have enforced restrictions or closures during the COVID-19 pandemic.  
We advise all travelers to review the State of Hawaii rules, restrictions and regulations regarding COVID-19 at:
Location:
Hali'i Kai at Waikoloa
69-1033 Nawahine Place 23E
96738
Waikoloa
,
HI
United States
19° 55' 45.3792" N, 155° 53' 2.9688" W
Hawaii US