Great House. Great Location.
Reviewed on 2019-06-26 by

Charles M.

from Mobile, AL United States

Updated on 2019-06-26

Services from rental manager

Cleanliness

Location

Property condition

Good place and very customer oriented rental agency. Any questions or needs were immediately addressed. Coffee maker broke and was replaced the same day. Only complaint is the junior master suite had AC issues and was very difficult to cool.

Aloha Charles,

Thank you for your kinds words.

Thank you for pointing out the A/C situation in the Jr. Suite.
The high humidity has been a bit challenging for us, but we are looking to make improvements on the A/C.

We hope to see you back on the Big Island.

Adriana
LUVA Real Estate

Privacy in Paradise
Reviewed on 2019-04-22 by

Tori S.

from Santa Rosa Valley, CA US

Updated on 2019-04-22

Services from rental manager

Cleanliness

Location

Property condition

If you're looking for serious R&R in a private,gorgeous setting Hale Waiulu is perfection. This beautiful house is generously stocked with all the comforts of home. The property management hostess, Adriana, attended to our every need.

Aloha Tori,

I'm so happy you enjoyed your stay, Hale Waiulu is such a magical place.

We hope you come back to paradise soon.

Adriana
LUVA Real Estate
Hu'alalai Bliss
Reviewed on 2018-10-19 by from Alamo, CA United States
Updated on 2018-10-19
Services from rental manager
Cleanliness
Location
Property condition
We rented a villa in Hualalai for 6 nights from LUVA.
Mahalo for your stay with us and we hope to see you soon!! LUVA
Aloha,
Adriana
Leave a Review
[2]
POOL_SPA
Communal Pool
Heated Pool
Hot Tub
Private Pool
Unit Code: 146B
Search Availability
Golf cart ride to the beach and Four Seasons Hotel. Ocean view, Sleeps 8+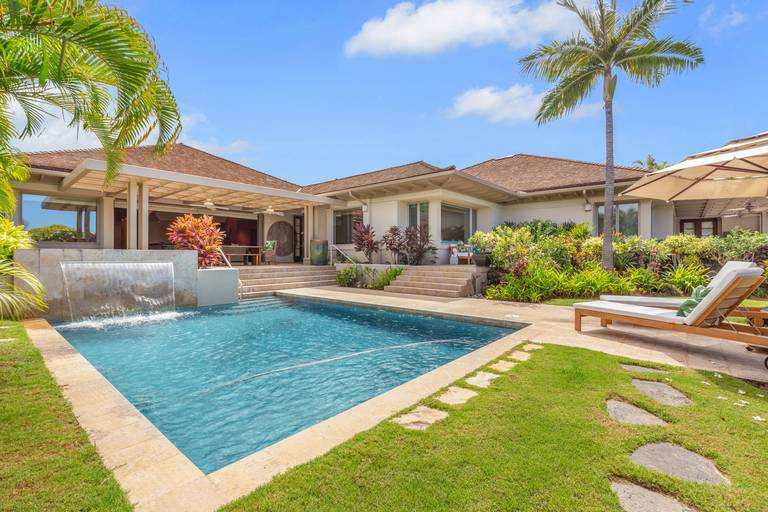 [3]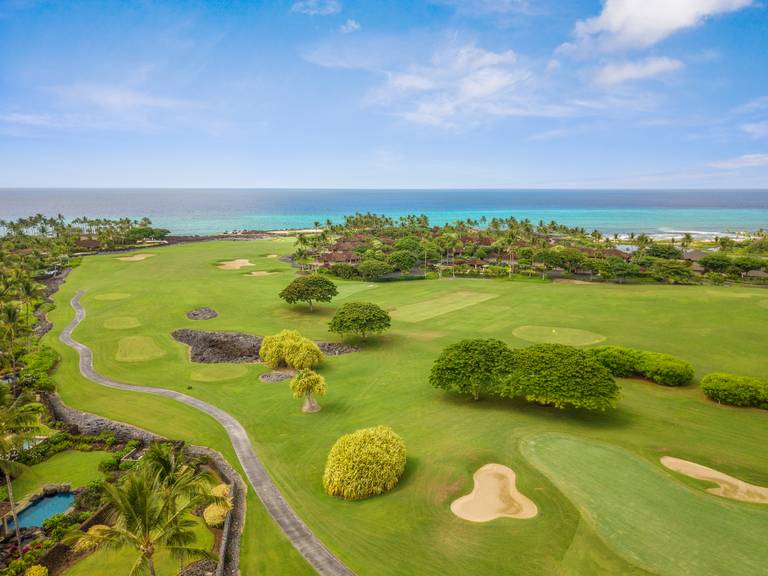 [4]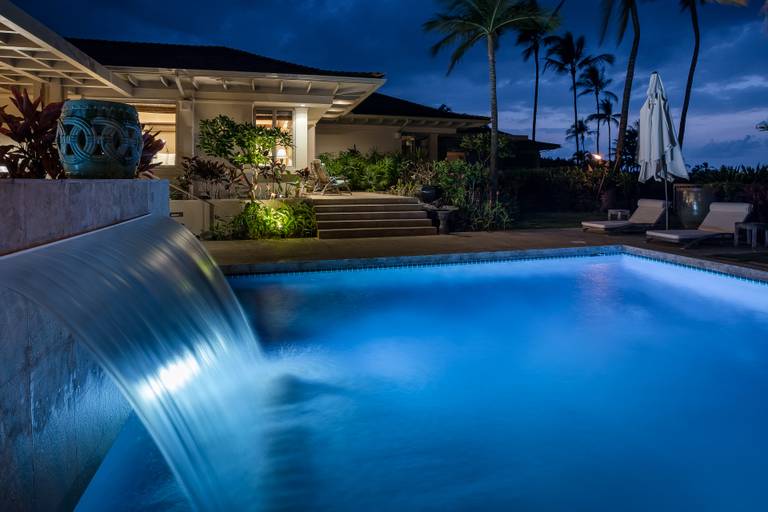 [5]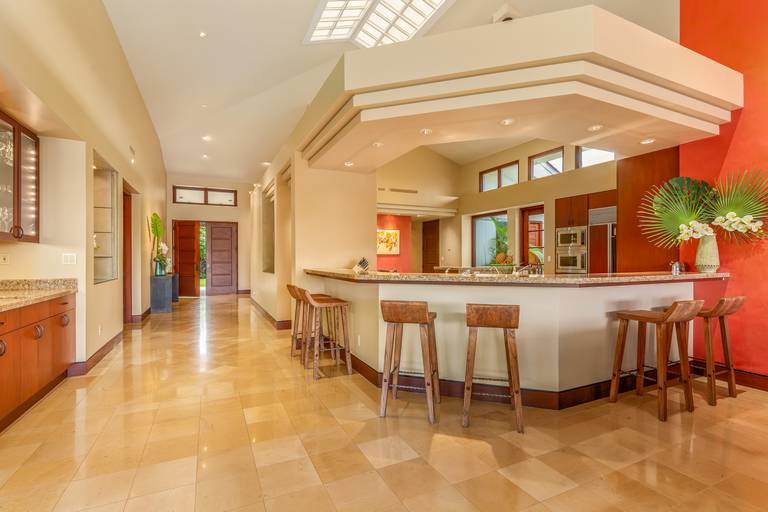 [6]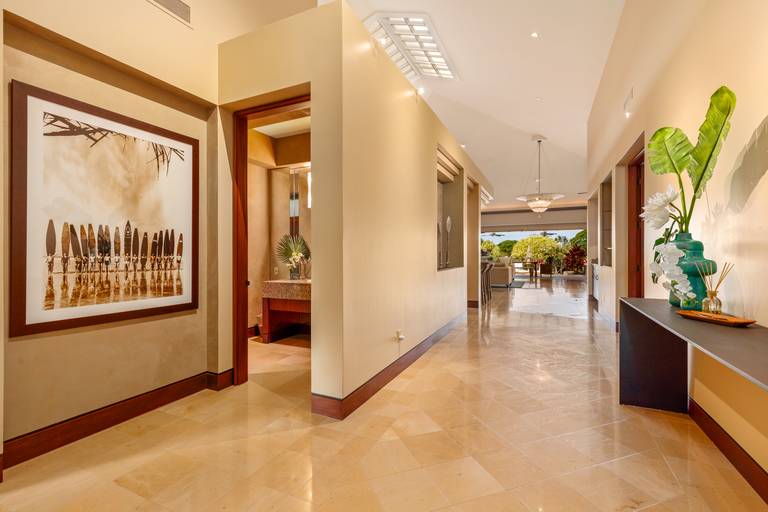 [7]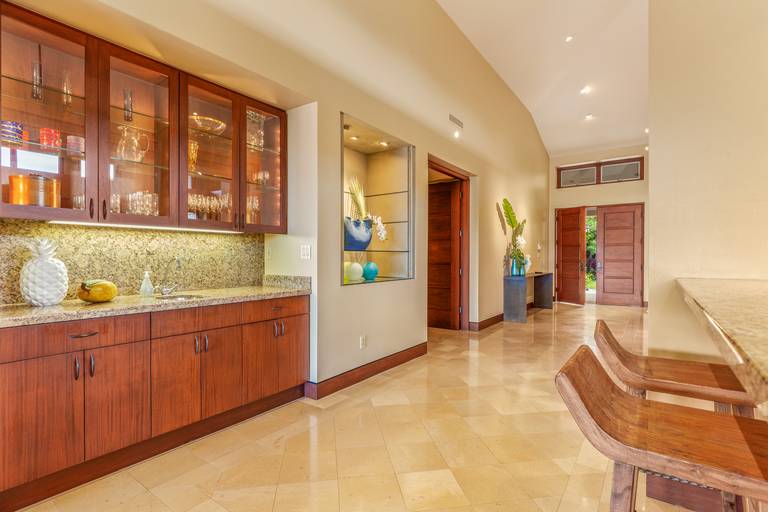 [8]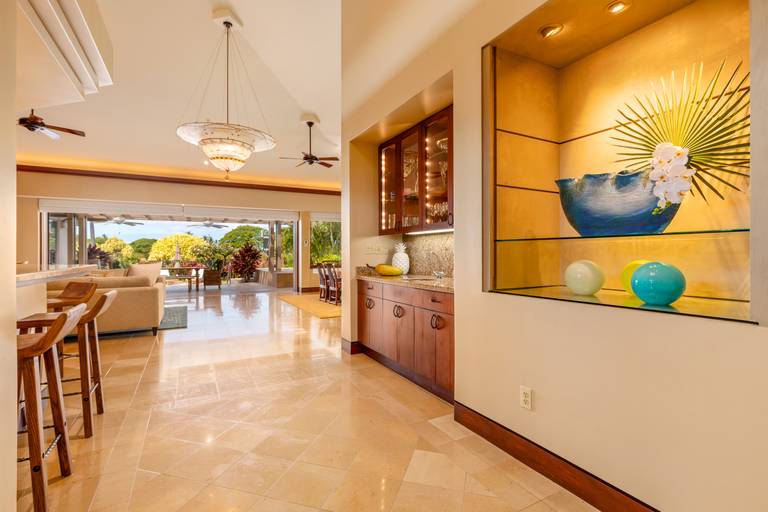 [9]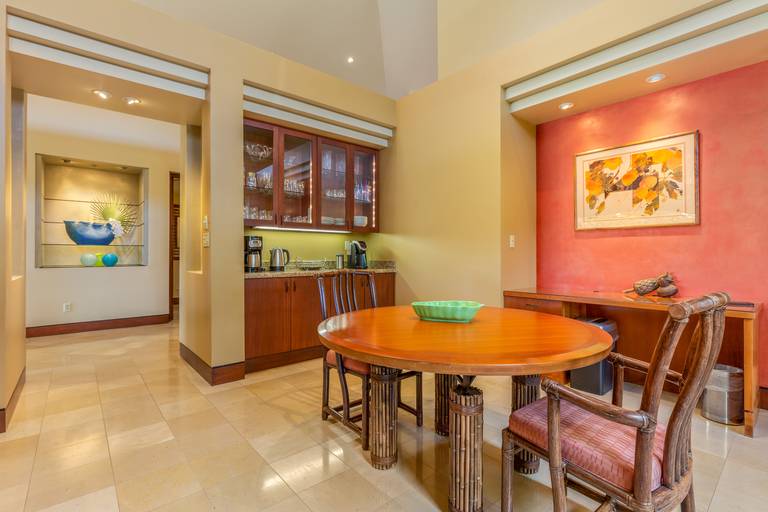 [10]
[11]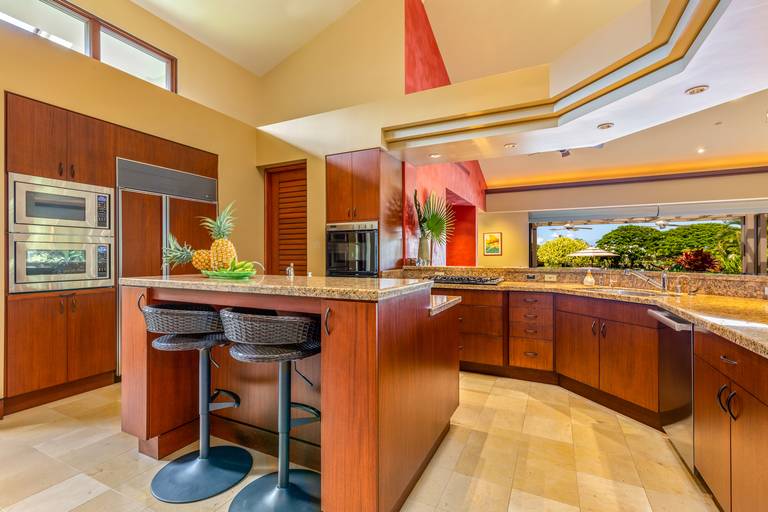 [12]
[13]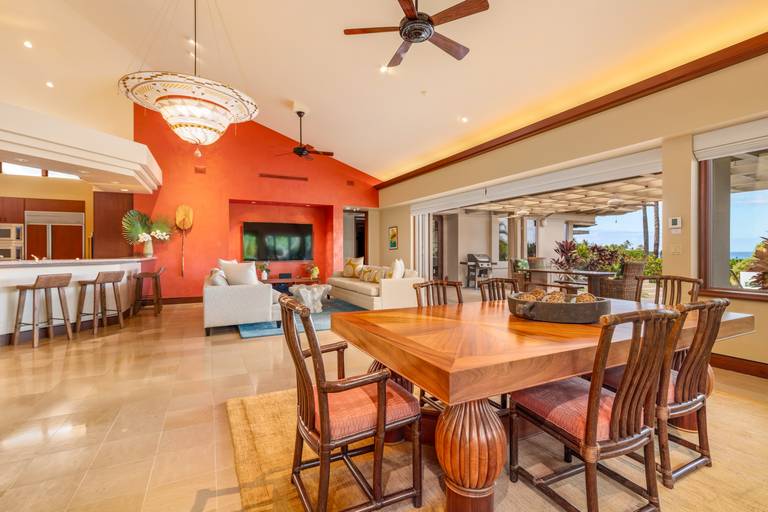 [14]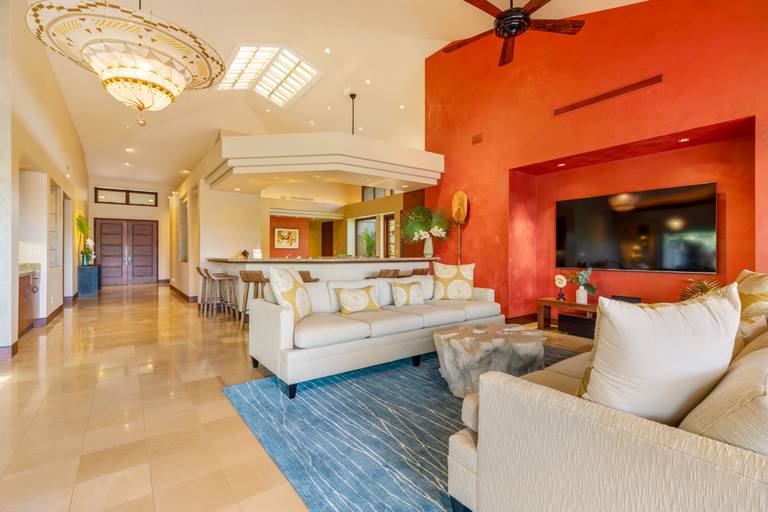 [15]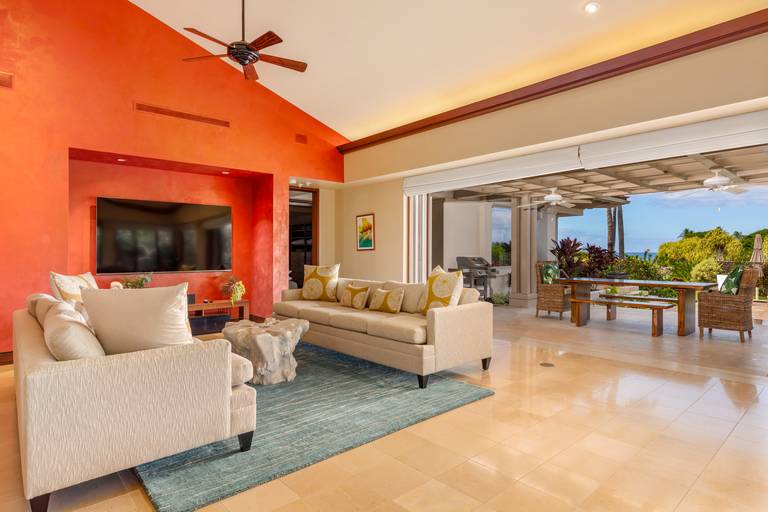 [16]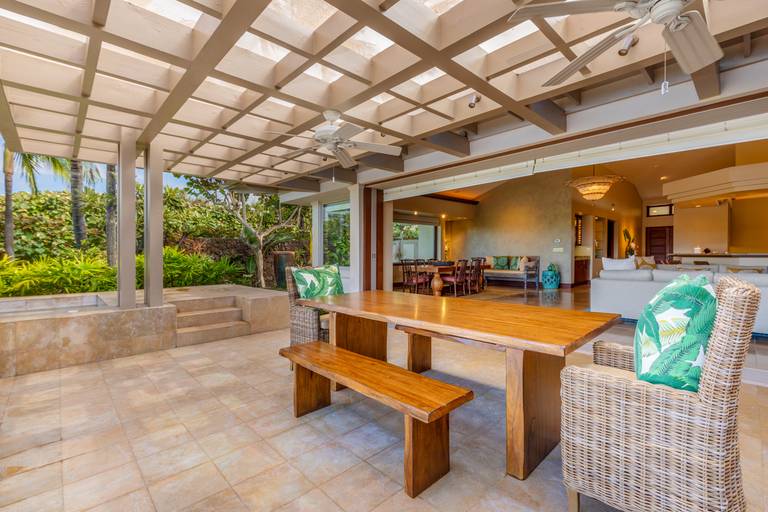 [17]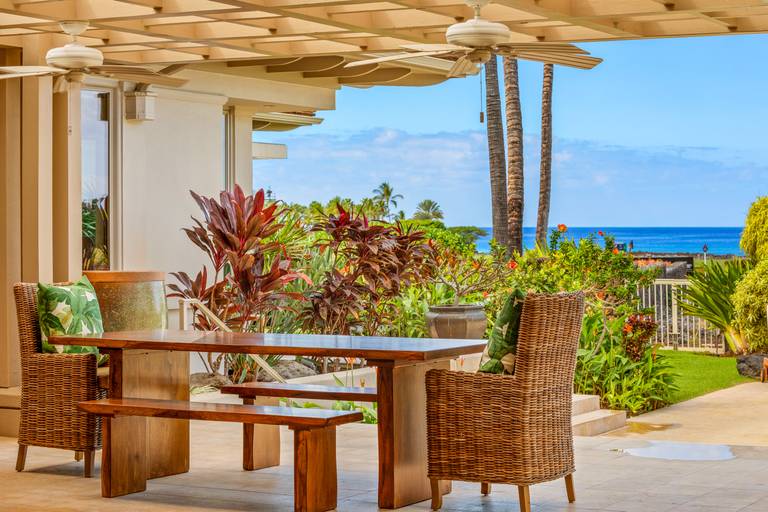 [18]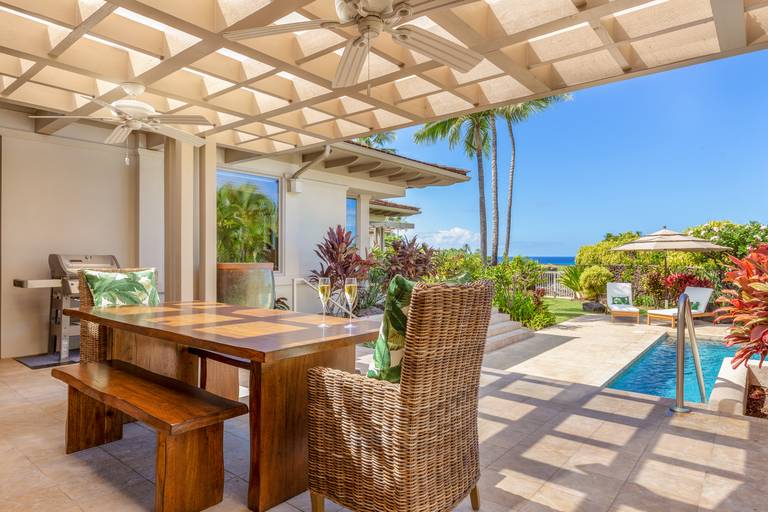 [19]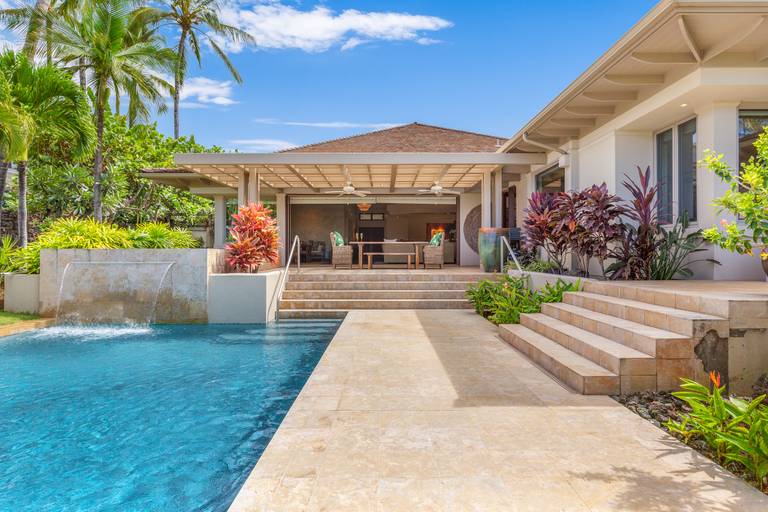 [20]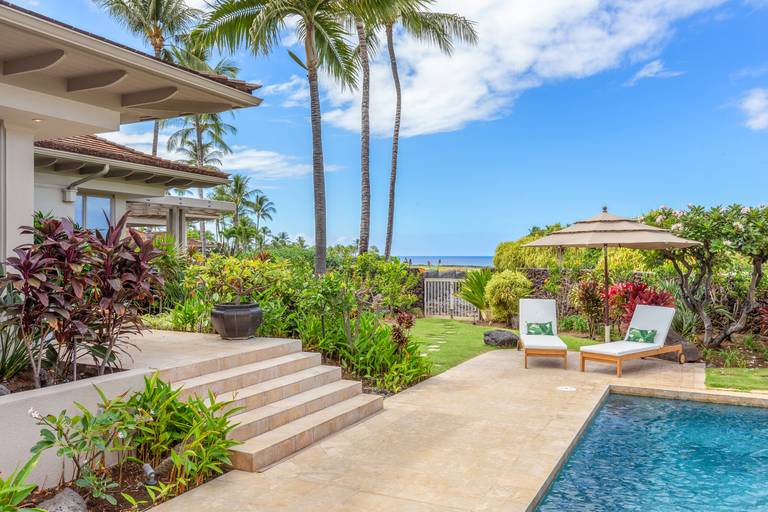 [21]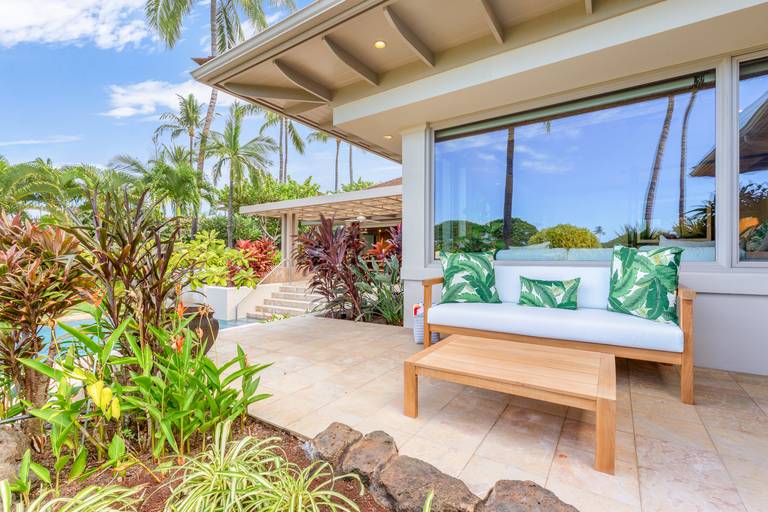 [22]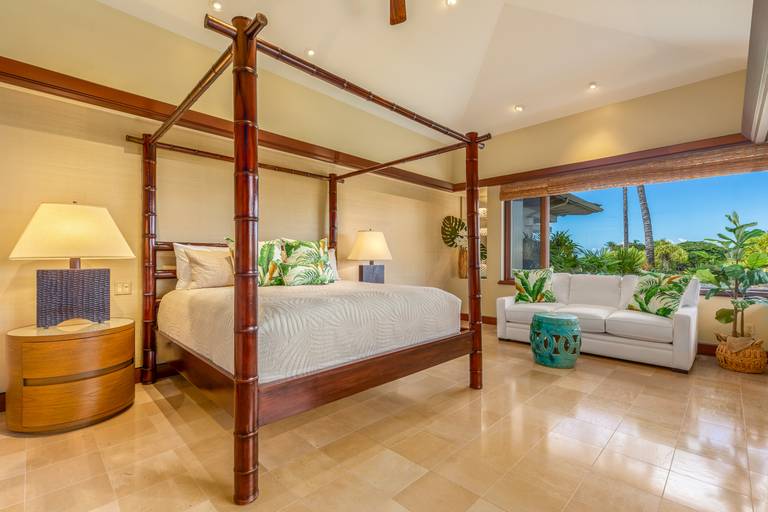 [23]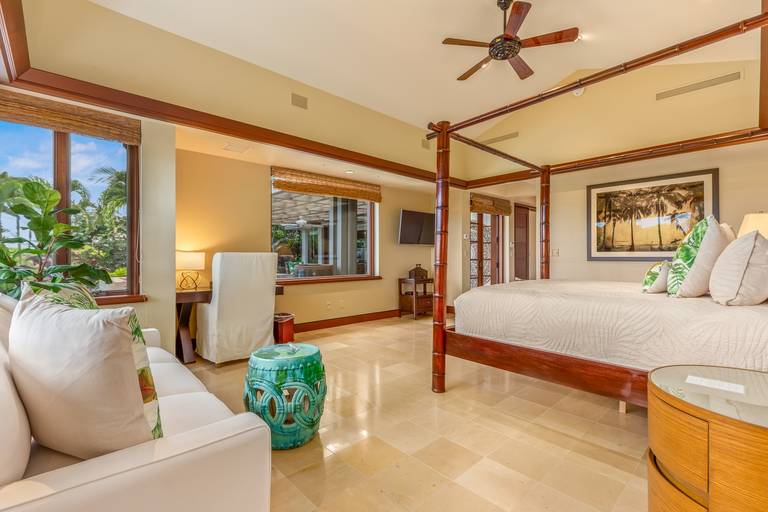 [24]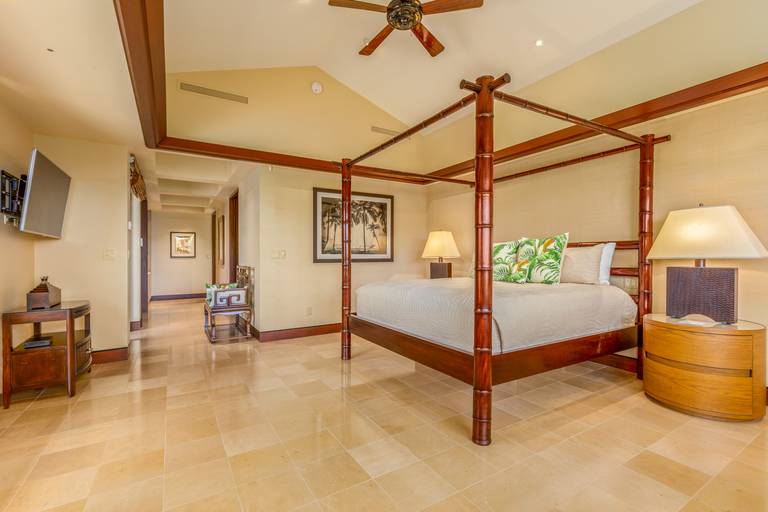 [25]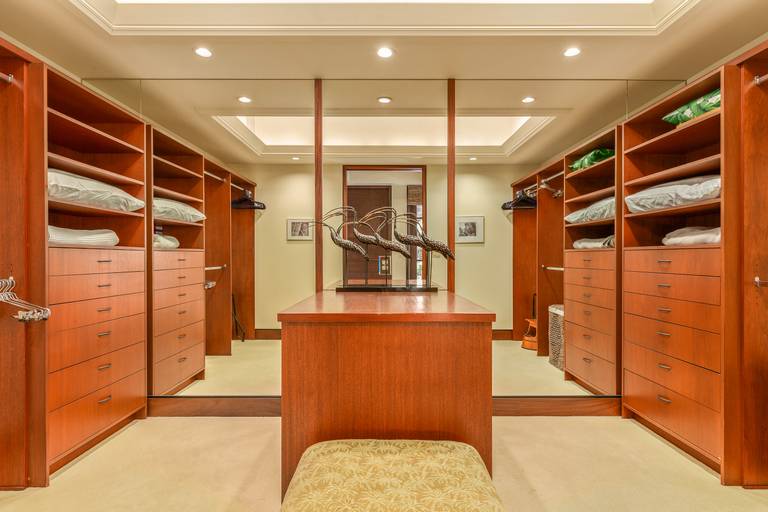 [26]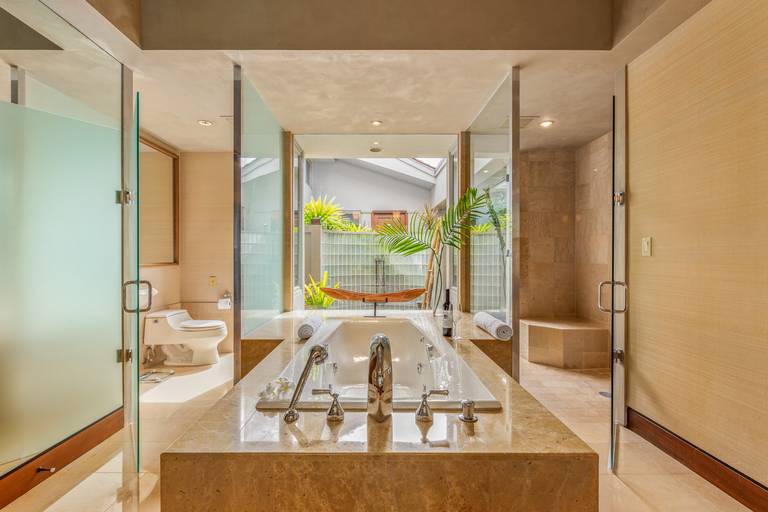 [27]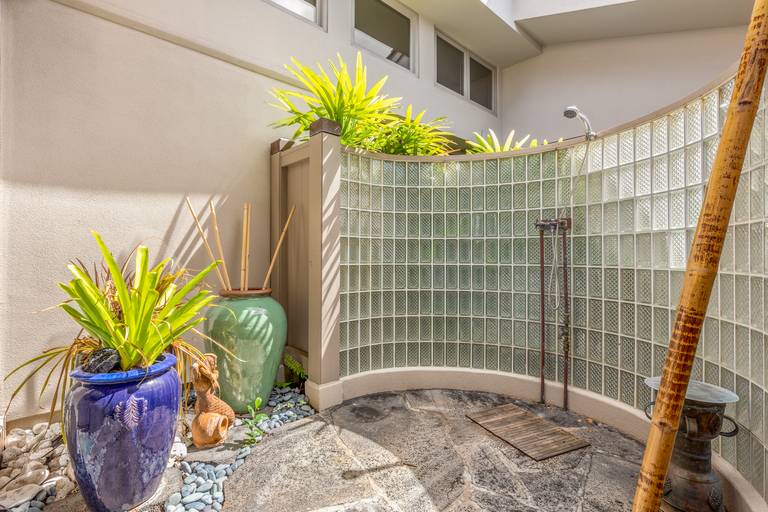 [28]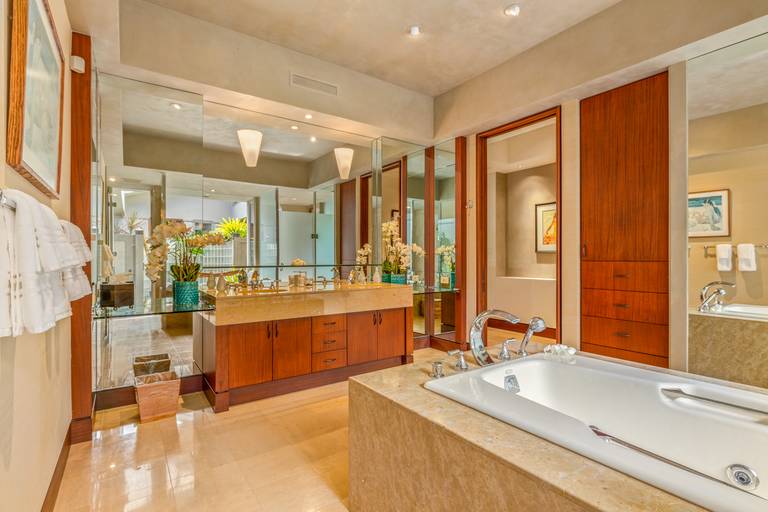 [29]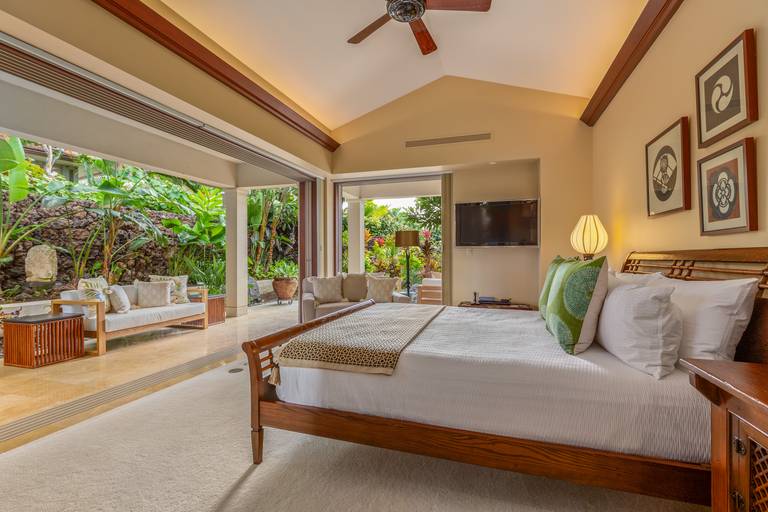 [30]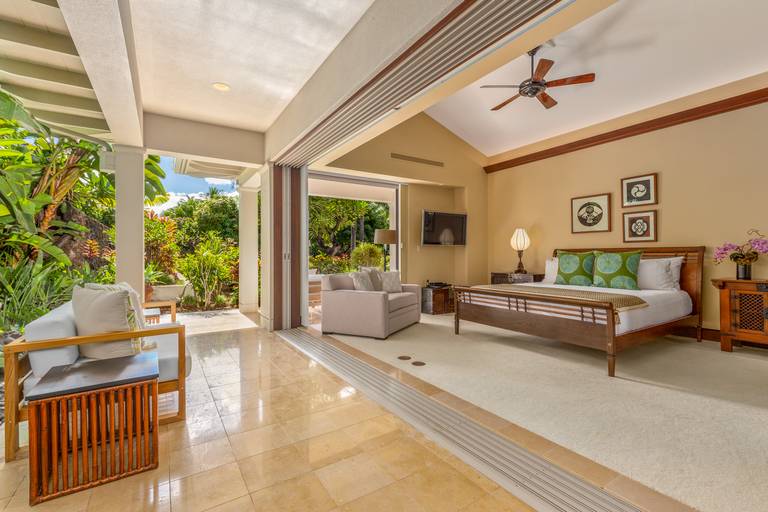 [31]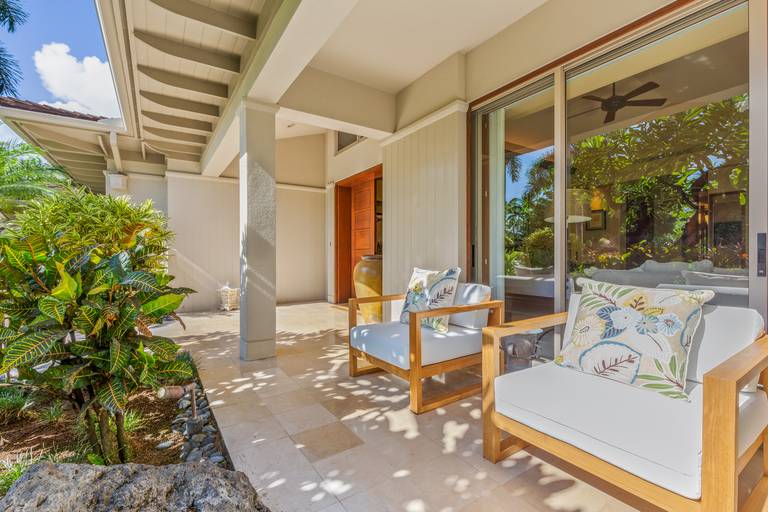 [32]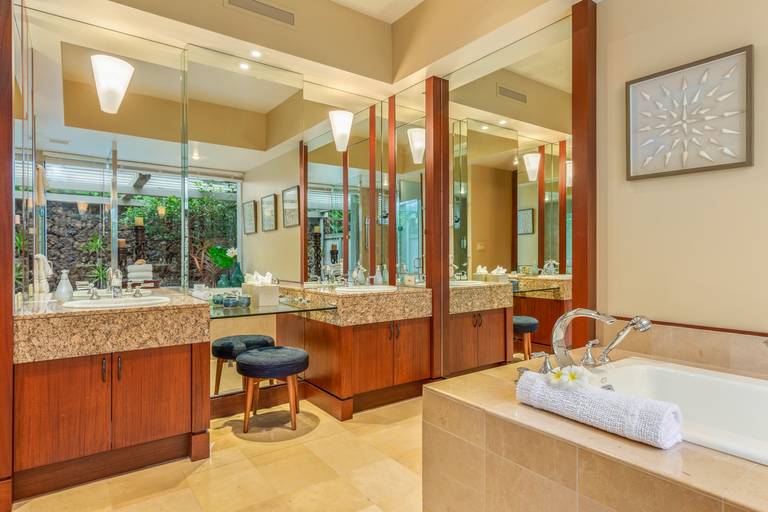 [33]
[34]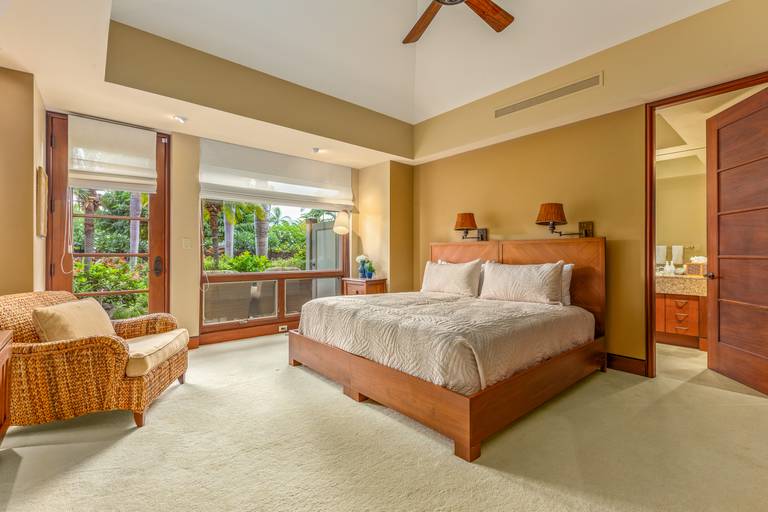 [35]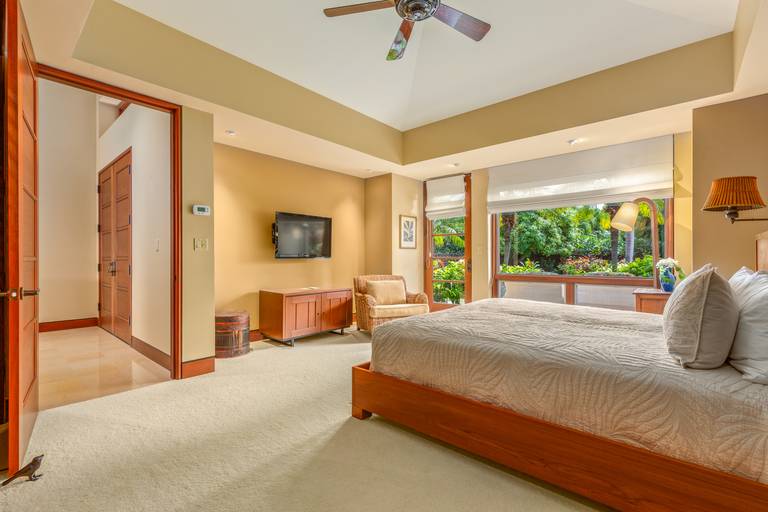 [36]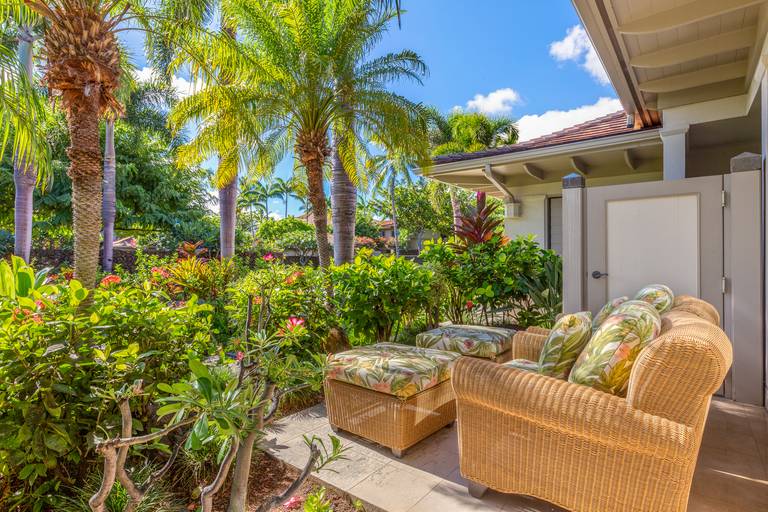 [37]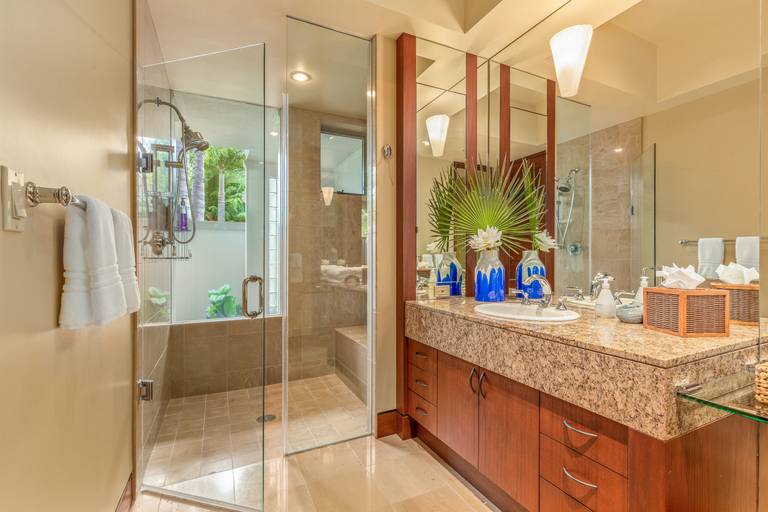 [38]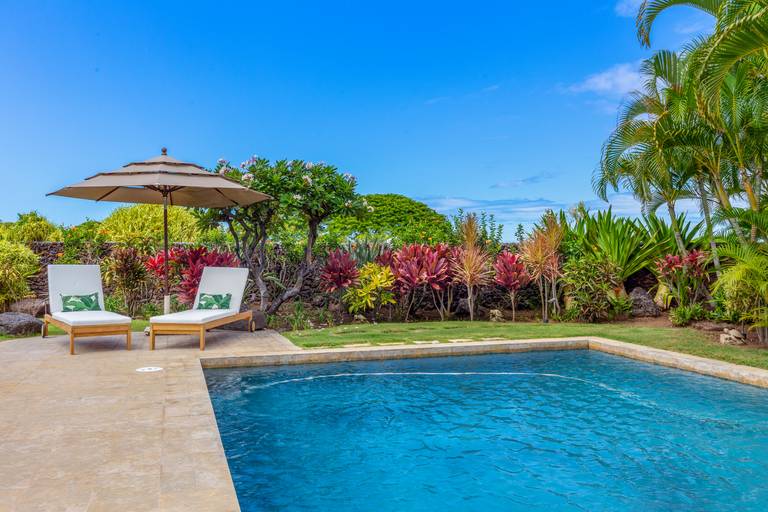 [39]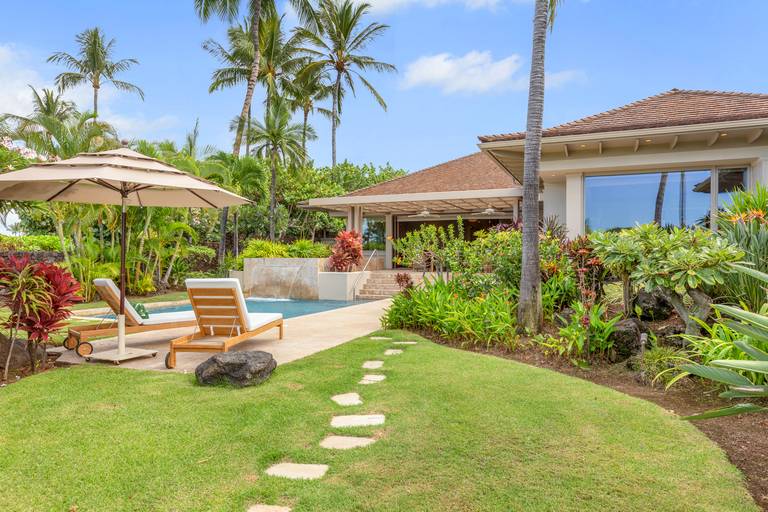 [40]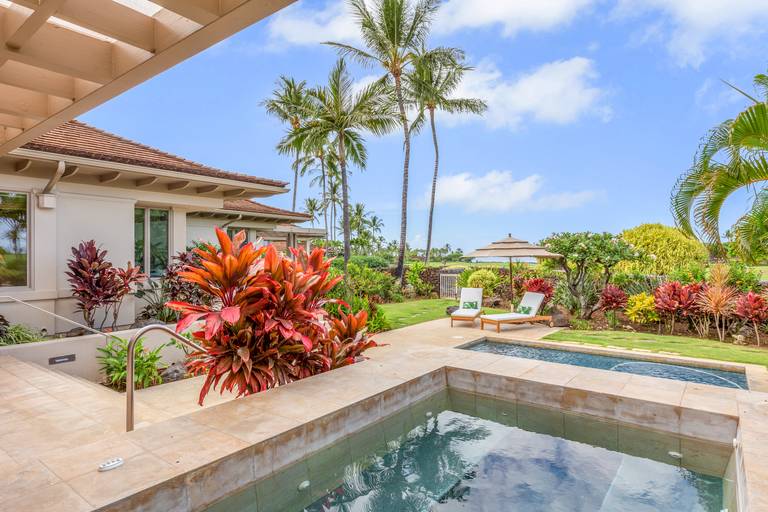 [41]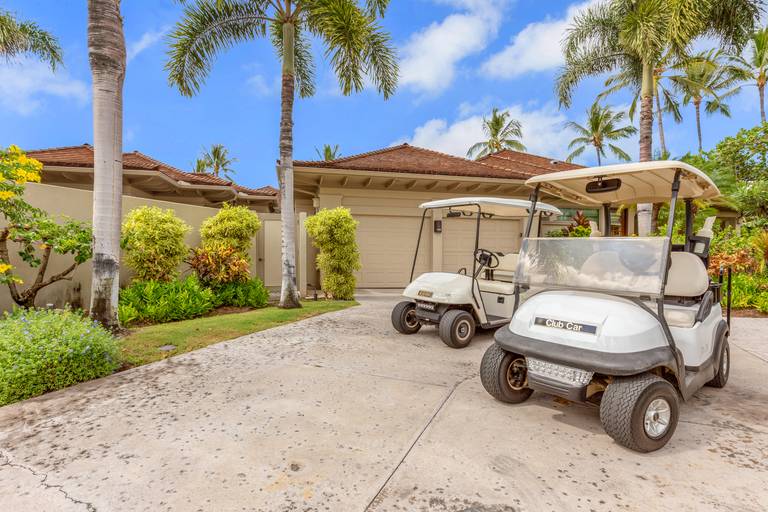 [42]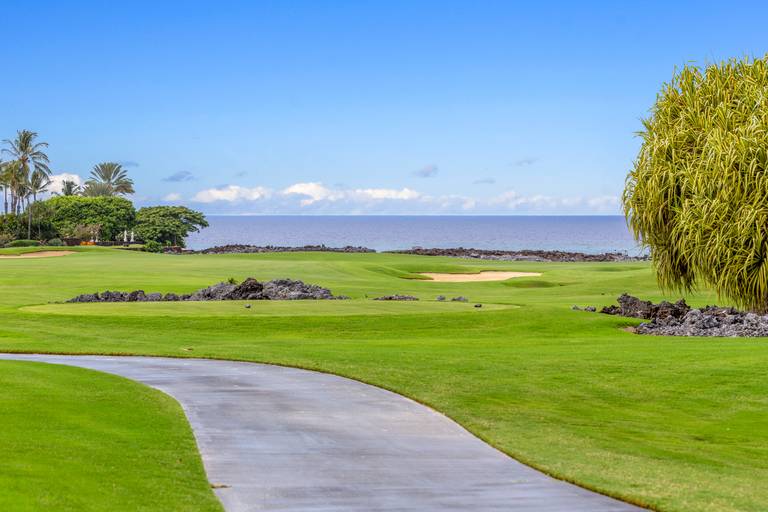 [43]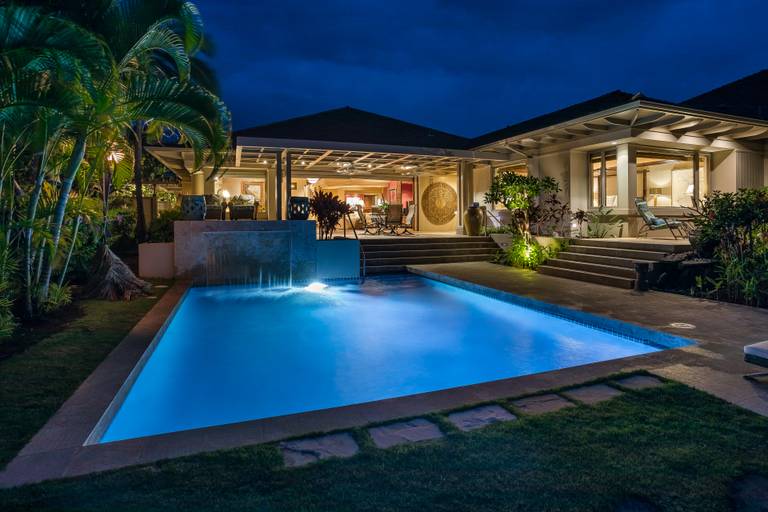 [44]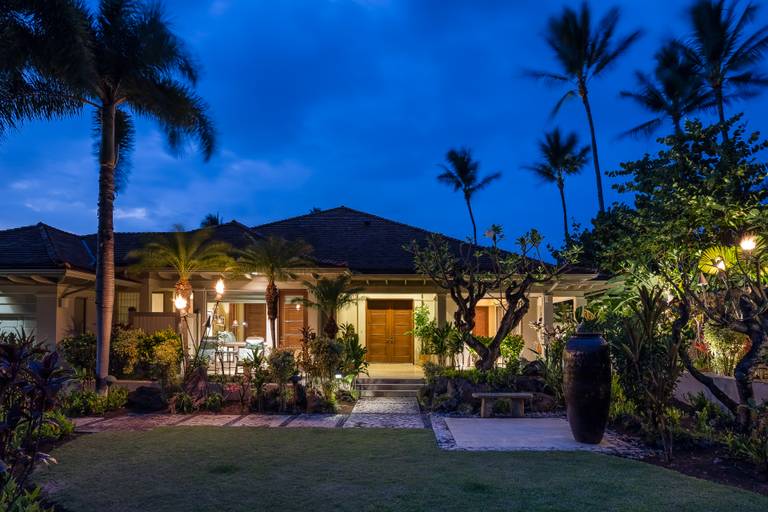 [45]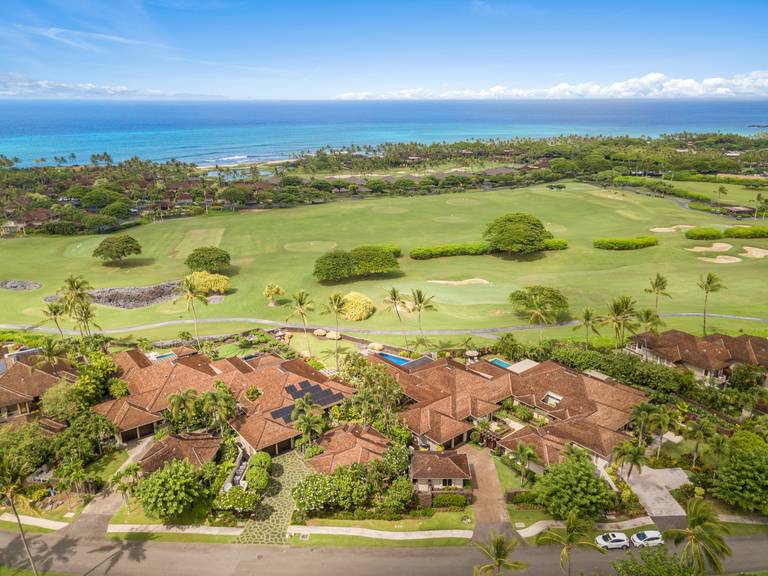 [46]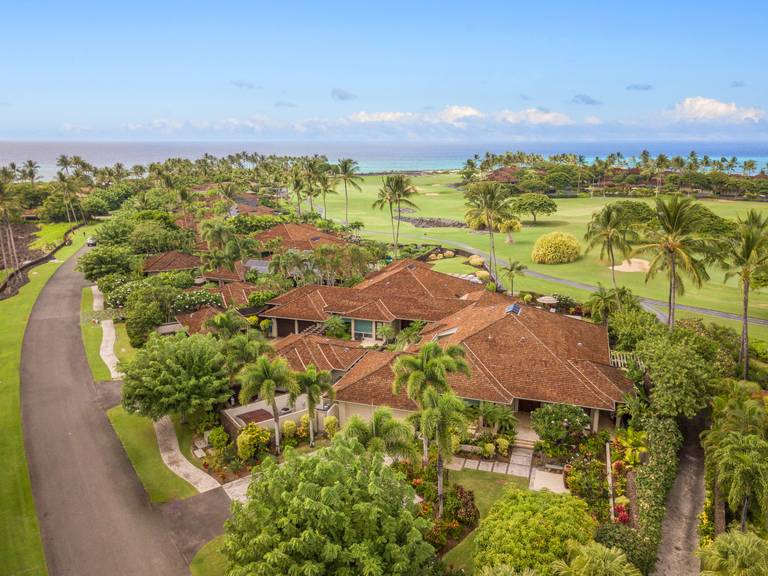 [47]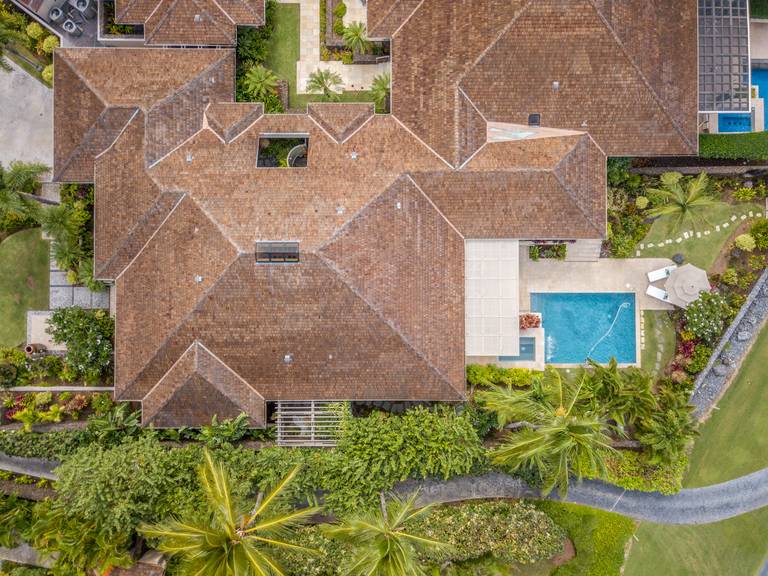 [48]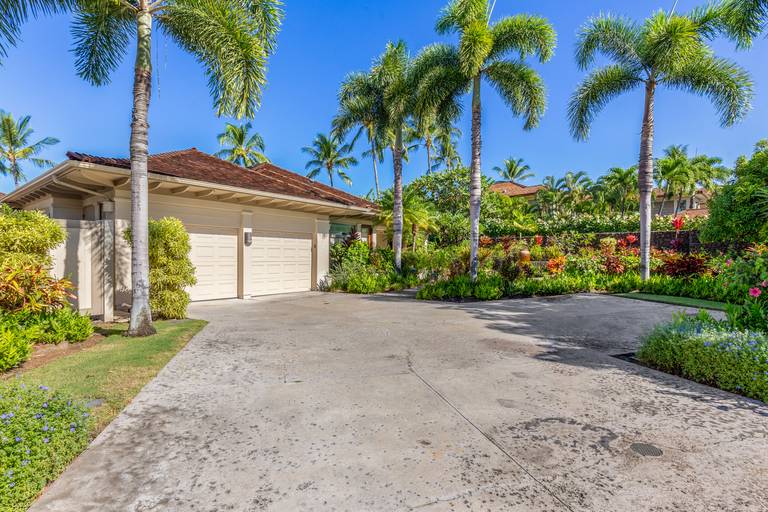 [49]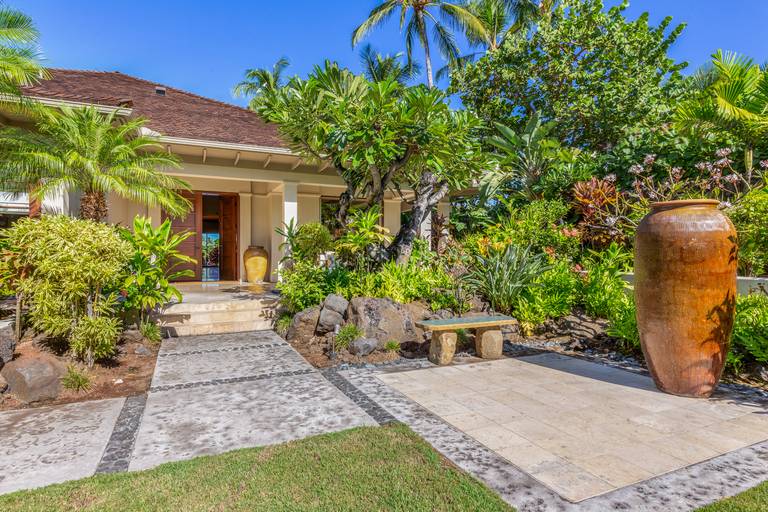 [50]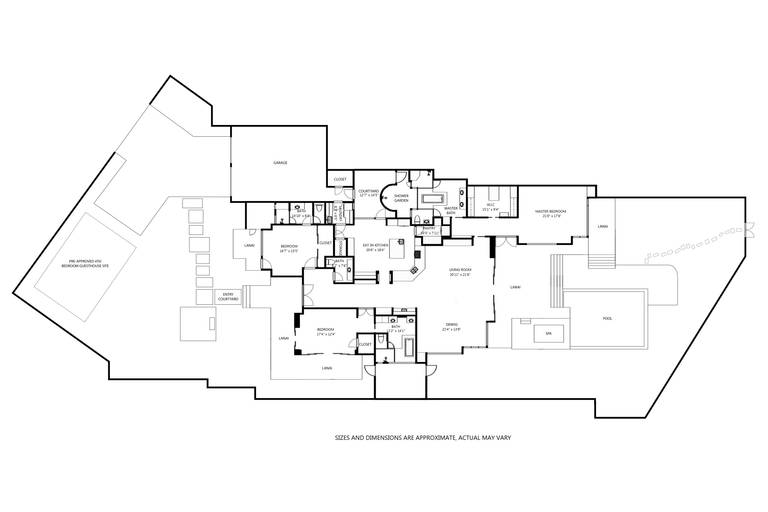 [51]
3 Bedrooms
3.5 Baths
Our well-appointed home has everything you could possible need. Fresh, home grown mango, guava and finger lime for our guests to feast on . Enjoy the relaxing sound of the cascading rush of your private pool's waterfall. The lush golf green views of the 15th hole against the gauzy blue Pacific ocean is spectacular. Our breathtaking Hale Waiulu, in the Hualalai Estate Villa/Four Seasons Resort is perfect for family and friends to treasure.
You can choose to partake in the Four Seasons Hualalai Resort Amenity program for a fee, paid directly to Four Seasons Resorts. From coconut scrubs at the spa, to chilled towels beside the oceanfront pool, to swimming with rays and hitting the championship holes at the Hualalai Golf Course.
Take a short stroll to the Four Seasons amenities, or hop on one of two golf carts provided for you: one with two seats and one with four.
With a daily resort fee (paid directly to the resort), you have the best of both worlds: enchanting resort facilities along with their own private, home-like oasis. If you decide to opt out to get the resort amenities, you are still able to go to the beach and restaurants within the Four Seasons.
Sunset Soirees & Al Fresco Meals
The stunning outdoor space and spacious yard also sets this villa apart. Surrounded by Hawaii's sugar spun sands and sculpted black lava landscapes, the home wraps around a sparkling blue pool, complete with waterfall and hot tub. Even better, the villa is perfectly positioned for supper soirees against a backdrop of one of Kona's signature sunsets
Inside, a seamless open-plan design beautifully blends lounging and dining spaces. Picture windows, soaring ceilings, and well-placed skylights invite in soft summer light. The Great Room leads to a pretty pergola with Pacific views—blurring the line between indoors and out.
The well-equipped kitchen is sure to tantalize creative chefs with its breakfast courtyard, refrigerator, two microwaves, two dishwashers and built-in work station.
Bed & Bath:
In the master suite, French doors invite in the ocean breeze in to rustle luxurious sheets. Step out of bed and onto the pool lanai for an enchanting start to your day. Walk-in closets and en-suite bath facilities come well-dressed in travertine tiles and bright limestone, lending to the villa's five-star feel. A jetted tub invites soaking after an epic day on the Island.
The other two rooms are no less magical—the Jr. suite has French doors, en-suite baths, and a private lanai. The third bedroom also has an en-suite bathroom and private lanai.
Nursing your coffee in the golden morning sunlight is a must.
About Four Seasons Hualalai :
Days at Hualalai can be spent splashing, feasting, or flicking through the pages of the latest bestseller beneath a guava tree, to name just a few activities. Here are things available with the Resort fee (Paid directly to resort).
• Access to beach, 7 swimming pools and 5 whirlpools
• Hourly poolside amenities at 4 oceanfront pools, such as sunglass cleaning, chilled oshibori towels, frozen pops, fruit kabobs, Evian spritz service, and more
• Haulalai Resort Club Concierge Services
• Hualalai Championship Golf Course
• Hualalai Tennis Club
• All Resort Restaurants (with the exception of the Member only restaurants Canoe Club and Ke'olu)
• Hale Nalu Ocean Activity Center
• Resort-wide Charge Card and Account
• Complimentary access to Hualalai Sports Club & Spa with fitness equipment, classes, an outdoor lap pool and saunas
• Snorkeling equipment
• Hawaiian language lessons
• Hula dance classes
• Ukulele lessons
• Snorkel lessons
• Resort pond tours and tide pool exploration
* If you decide to opt out to get the resort amenities, you are still able to go to the beach and restaurants within the Four Seasons.
* Please note; we can not accept or confirm "Instant Bookings" for our holiday seasons, December 15 - January 7, all years. Please email our Management team for availability and holiday season requirements and/or restrictions.
GE/TAT # 118-268-1088-02
Location:
96740
Kailua Kona
,
HI
United States
19° 49' 20.1" N, 155° 59' 32.64" W
Hawaii US